---
5 AGE DEFYING WOMEN OVER 40

Is it just us - or do some famous faces just seem to defy age with their youthful looks? They have been gracing our screens and front covers for years, so we know they are not 18 anymore!
Still, there are a group of celebrities who manage to look absolutely flawless, even as they get older, and we could not resist finding out how!
---
Elle McPherson, 50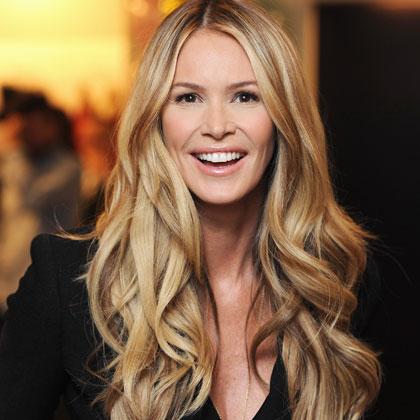 The Australian beauty, known as The Body for over 30 years, describes her beauty regime as "quick and simple"!
Elle McPherson begins her day by exfoliating from top to toe with Caudalie Crushed Cabernet Body Scrub, including face and neck with Bioelements All Things Pure Scrub. Followed by loads of moisturiser (she credits Dr. Sebagh's Extreme Maintenance Cream as her favourite).
As for beauty gadgets, Elle McPherson insists that all women need a great set of tweezers and a body brush. According to Elle, body brushing is a great way to exfoliate, detox and tone the skin all at once.
As for makeup, she also likes to keep it simple, with one rule - change up your foundation depending on your days activities!
Include different types of foundation in your makeup bag, work/business foundation (natural/sheer coverage like By Terry Light Expert Perfecting Foundation).
A Weekend/outdoor foundation (must include SPF, Perricone MD No Foundation Foundation SPF 30 is the best) and an evening/event foundation (good coverage like Estee Lauder Complexion Double Wear Foundation is perfect).
If it works for "The Body", who are we to argue?
Elle's Top Product Picks:
---
Cate Blanchett, 45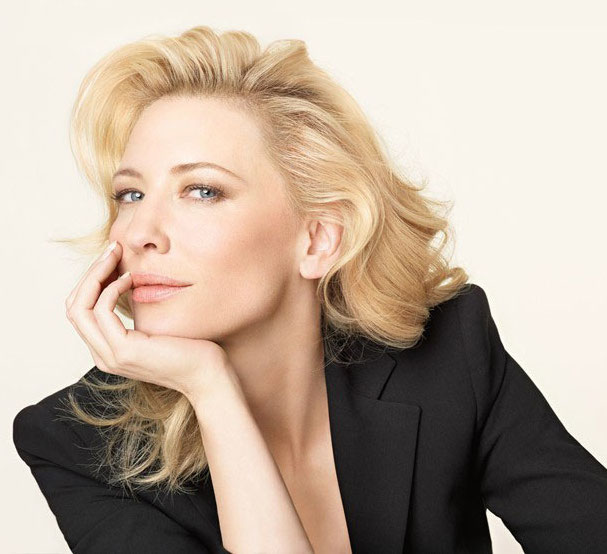 At 44, we can't help but admire Cate Blanchett's perfect skin, in fact Dame Judi Dench once compared her complexion to that of a white peach! Cate's secret, "No sun tanning. No matter how uncool that may seem".
Ask Cate Blanchett her secret to a flawless complexion and she is quick to credit SKII serums and masks. She is known to use the SKII Whitening Source Derm Revival Mask religiously, even on flights!
After being introduced to the Japanese beauty company more than a decade ago by makeup artist, Mary Greenwell, she made her love for SKII official by signing with the brand.
While Cate Blanchett is diligent about skincare, she remains very low maintenance on the rest of her routine.
Her off-duty look consists of a nearly nude cheek stain like By Terry Hyaluronic Blush and a swipe of Tom Fords Ultra Length Mascara.
To maintain her flawless complexion, Cate uses the 28 day system ampoules, SKII Spots Specialist Concentrate, and sunscreen, even when it is overcast. In her handbag, you will always find a bottle of SKII Facial Treatment Essence; Cate's secret to hydrated, supple skin.
Cate's Top Product Picks: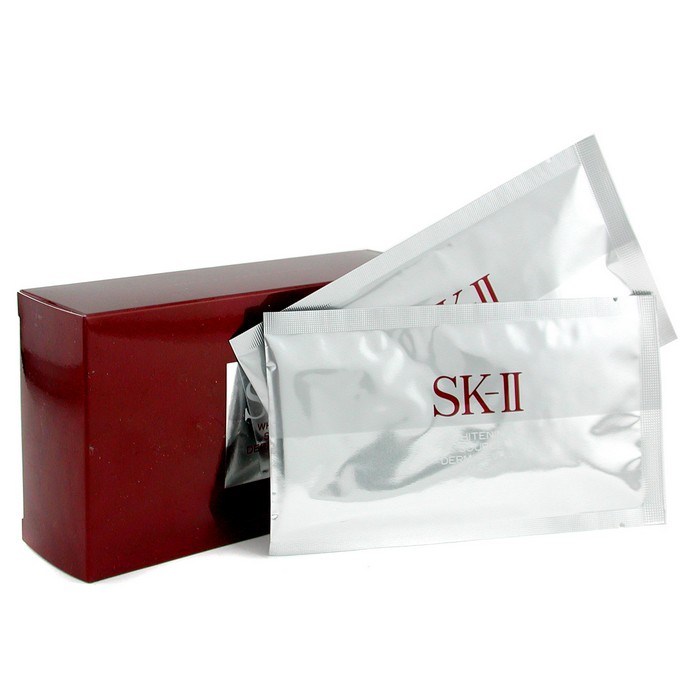 ---
Michelle Pfeiffer, 56


She is 56, but Michelle Pfeiffer is close to perfect! Good genes and an extremely "no-frills" routine are her secrets.
According to Ms. Pfeiffer; "I can go months, years without a mani. I never pluck my eyebrows, the makeup artists shape them when I'm doing publicity. I however eat well (strict vegan diet) and exercise"!
As for her skincare routine, Michelle Pfeiffer is a total devotee of the brand Jurlique, known for its natural and organic ingredients.
She is diligent about cleansing and moisturising her skin morning and night. Her cleanser of choice is Jurlique Replenishing Cleansing Lotion, and for that super hydrated and plump skin, Jurlique Herbal Recovery Advanced Serum, is a permanent fixture in her handbag.
When she is not working, she prefers to give her skin break from makeup, and treat her skin with the Jurlique Rose Moisture Plus Cream Mask.
Her signature luminous look, is entirely flawless, and is also partly due to her long-time makeup artist, Brigitte Reiss-Anderson, who credits Giorgio Armani Luminous Silk Foundation, as the go to foundation for perfect skin every time.

Michelle's Top Product Picks:
---
Jennifer Aniston, 45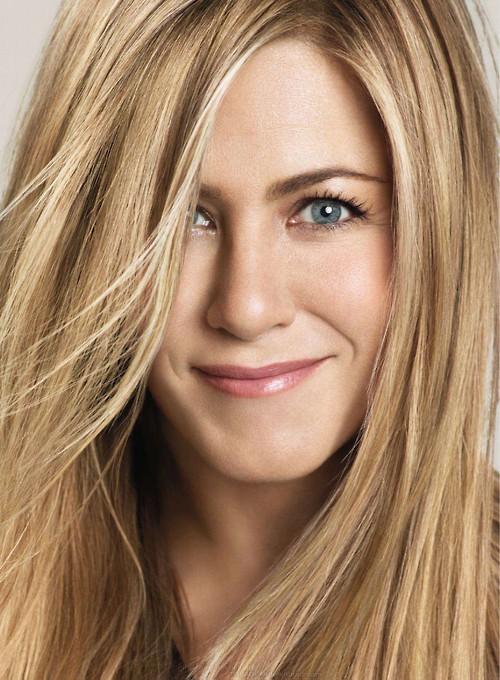 At 45, Jennifer Aniston is still one of Hollywoods sexiest stars - but just how that she keep that glow?
She has been quoted as saying that; "It took me years of peeling back the onion to finally stop using makeup as a mask and feel comfortable in my own skin.
So, just what products are in her arsenal that make her feel just right? Well, according to Ms. Aniston, it is a mix of luxury skincare items and "The Perfect Bronzer"!
When she is not working, she keeps her makeup routine very simple, just a bit of bronzer to brighten up her cheeks. Aniston hails the Chanel Les Beiges Healthy Glow Multi Colour as the "Perfect Bronzer"; "It's not orangey! I like that it is more brown with twinkles in it"!
Her daily moisturiser has been Dr. Hauschka's Day Cream for years, and without fail she applies it before anything else, including her favourite foundation, La Mer The Treatment Fluid Foundation, and go-to serum, La Prairie Cellular Power Serum.
We could sum up Jennifer Anniston's approach to beauty as, "the simpler the better", and she really is a women who knows what works for her, and she sticks with it. She is known to be a Clinique Cleansing Bar user since she was in high school!
Jennifer's Top Product Picks: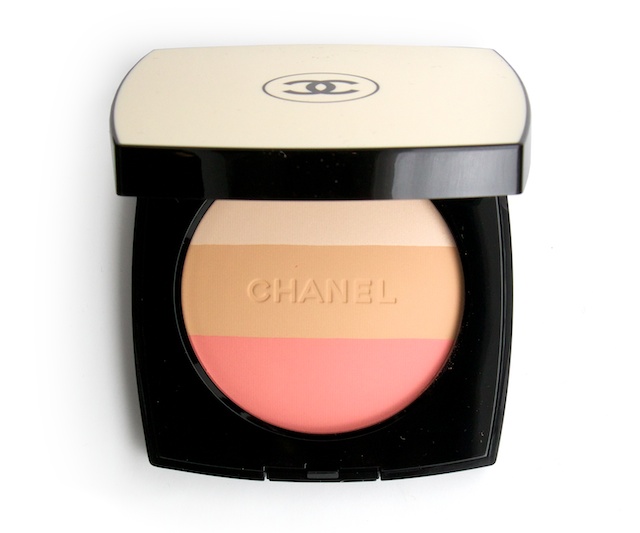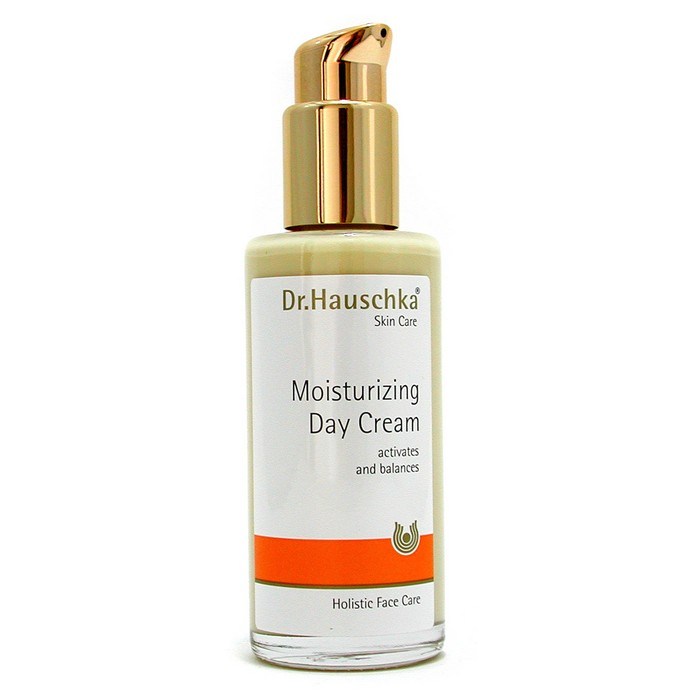 ---
Claudia Schiffer, 44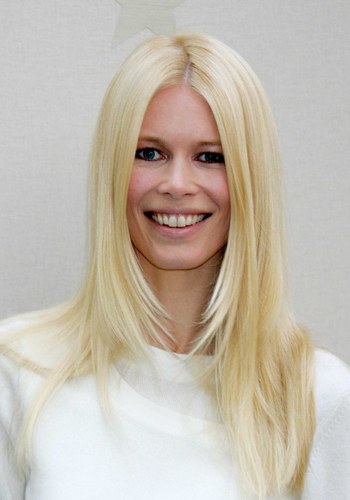 Claudia Shiffer became a household name as one of the "original supermodels" over 20 years ago, and now, at 44 and 3 children later, the current Schwartzkkopf's spokesmodel, shows no sign of slowing down or ageing!
Claudia is well known for her healthy habits and approach to life; "My daily regime involves 30 to 60 minutes of yoga and walking, mixed with high power pilates."
She follows this with Clinique Mens Face Scrub as a body exfoliator and Clarins Body Treatment Oil to nourish her body.
Ultimately for Claudia, beauty is not about what lies on the outside, and she credits happiness with her radiant looks, although, she does have a few little anti-ageing tips up her sleeve!
Keeping her skin well hydrated is paramount to Claudia, in fact she washes her face with Evian water and follows with Erno Laszlo REM SPF Intensive Day Therapy Cream.
If the weather is particularly cold, she uses Clarins Gentle Night Cream as a day cream, a trick she learned during her catwalk days, to keep skin continuously supple.
Sun protection is a must to prevent sun spots and pigmentation, and Claudia Schiffer is diligent about maintaining her complexion flawless, citing Sisley Broad Spectrum Sunscreen SPF30 as her go to product.
Claudia's Top Product Picks: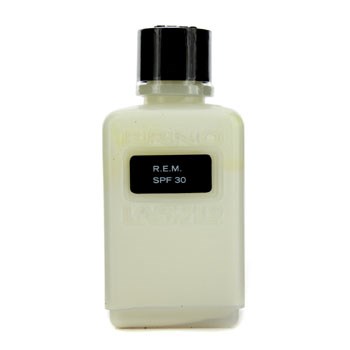 So, no use in trying to turn back the clock, no can do there, but perhaps if we take advice from these beautiful women over 40, on how they keep their youthful glow, maybe, just maybe we too can feel like we are 22 again!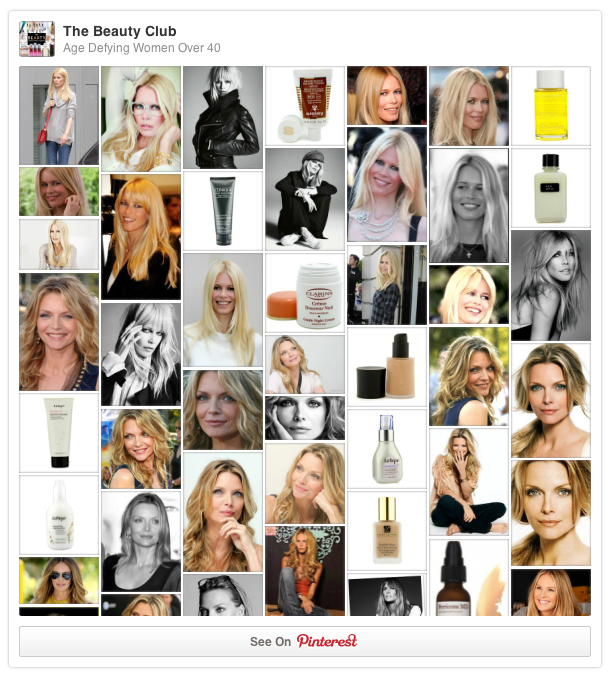 Other beauty articles you may be interested in: