Three Warriors Face Tan Aqua Mist Skincare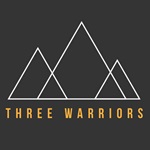 FACE TAN AQUA MIST | ORGANIC NATURAL FACE TAN WATER: The TW Face Tan Aqua Mist is an organic face tan that not only gives a sun-kissed glow but revitalises the skin, thanks to its inbuilt electrolytes and minerals sourced direct from Tasmania's purest water A face tan water that can be spritzed on for an instant pick-me-up, our ultra fine TW Face Tan Aqua Mist delivers a sun-kissed look without causing harm to sensitive skin. Suitable for all skin types, the Face Tan Aqua Mist can be easily incorporated into a daily skincare routine, simply spritz over a bare face, allow mist to settle in and, voila! Selfie ready! Made with all natural ingredients including rose oil, aloe vera and Tasmanian olive oil, it's the best face tanner because it's ultra hydrating and gives you a Maldives glow minus the expensive holiday. Ready for your close up? Apply the face tan to face, neck and décolletage 2-3 times a week to glow all week long. Note: Our face tan water also works well as both a makeup primer and setter.
100ml
Regular Price $31.00
Member Price
(Join now)
Add to Bag
Heart
add to loves
Buy Now Pay Later Options:
4 interest-free instalments available with
6 weekly interest-free payments from $5.17 with
Three Warriors products are all Certified organic, Australian Certified Toxic-Free, Cruelty Free. We are proud to produce natural and organic fake tan that is Australian made with ingredients sourced locally from the pristine Tasmanian shores, our home state Our face tan is made using the following natural ingredients... Rose oil: antioxidant properties support skin healing and protect against free radicals Aloe vera: locks in moisture and soothes skin for a calm, softened complexion. Tasmanian olive oil:prevents signs of photo-aging and sun damage.