The Base Collective Beauty Sleep Wash With Magnesium & Lavender Skincare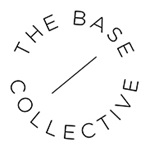 Soak away the day with our refreshing and pH balanced Beauty Sleep Wash. The body cleanser will enrich your skin and leave it feeling rejuvenated, soft and smooth. Gently scented to promote restful sleep, the Lavender will calm both your body and your mind. Vegan and cruelty-free. Dairy free. Australian made and owned.
250ml
Regular Price $19.00
Member Price
(Join now)
Add to Bag
Heart
add to loves
Buy Now Pay Later Options:
4 interest-free instalments available with
6 weekly interest-free payments from $3.17 with
Purified Water, Organic Aloe Vera Juice, Coco Glucoside, Guar Gum, Citric Acid, Magnesium Chloride, Lavender Essential Oil, Potassium Sorbate, Parfum (Natural Preservative), Organic White Tea Extract, Organic Avocado Oil, Organic Macadamia Oil, Sweet Almond Oil, Sunflower Oil, Organic Aloe Vera Extract, Organic Olive Leaf Extract, Rosehip Extract, Organic Chamomile Extract.