The Base Collective Beauty Sleep Spray With Magnesium & Lavender Skincare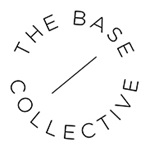 A carefully selected formulation of 100% natural magnesium, certified organic chamomile, certified organic lavender and certified organic calendula to help sleeplessness. Our Beauty Sleep Spray will become your go to before bed to soothe the body and mind and promote that all important Beauty Sleep. This oil absorbs effortlessly, with a non-greasy finish. Vegan and cruelty-free. Australian made and owned.
100ml
Regular Price $17.00
Member Price
(Join now)
Add to Bag
Heart
add to loves
Buy Now Pay Later Options:
4 interest-free instalments available with
6 weekly interest-free payments from $2.83 with
Purified Water, Magnesium Chloride, Sugar Cane Ethanol, Lavender Essential Oil, Organic Chamomile Extract, Parfum (Natural Preservative), Organic Calendula Extract, Organic Lavender Extract.