QRxLabs Peptide Complex Serum Skincare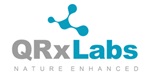 A skin repair serum containing a proprietary blend of peptides that stimulates collagen and elastin fibroblasts, encouraging the healing response of the skin. The advanced formula combines this peptide complex with pure chamomile extract, a natural ingredient that helps to sooth the skin and to reduce inflammation.
30ml
Regular Price $18.00
Member Price
(Join now)
Add to Bag
Heart
add to loves
By beauty-en-pointe
of essendon, Victoria
5 / 5 Stars

I have been using this serum for nearly 2 weeks now, and so far,I'm really impressed, it absorbs quickly, and delivers a great radiance to the skin.
I have sensitive skin and it did not break me out. I use this serum when I do my dermaroller treatments, and it has helped to soothe and heal my skin after each treatment.