QRxLabs Niacinamide + Retinol Serum Skincare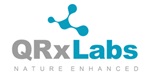 An advanced anti-aging serum that combines Niacinamide (which is a form of Vitamin B3) and Retinol, two proven ingredients, with Organic Aloe Vera, Vitamin E, Jojoba Oil, Hyaluronic Acid and a cocktail of natural extracts, resulting in a thick, rich, highly potent serum that will blow you away.
60ml
Regular Price $19.00
Member Price
(Join now)
Add to Bag
Heart
add to loves
Buy Now Pay Later Options:
4 interest-free instalments available with
6 weekly interest-free payments from $3.17 with
By beauty-en-pointe
of Essendon, Victoria
5 / 5 Stars

This is a wonderful product. It goes on smoothly and absorbs nicely. Great value. The ingredients are just as high quality as other brands that cost many times more. The more I use it, the more I like it. Seems to soothe, smooth, and tighten.