QRxLabs Glycolic Acid 30% Gel Peel Skincare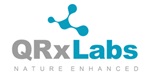 Professionally formulated Glycolic Acid Gel Peel contains a 30% concentration of glycolic acid and is considered a light or mild peel. This peel's advanced formulation combines our medical-grade glycolic acid with pure chamomile and green tea extracts, two natural ingredients with antioxidant, anti-bacterial and anti-inflammatory properties that help sooth and protect the skin and that reduce redness and irritation.
30ml
Regular Price $30.00
Member Price
(Join now)
Out of Stock
Heart
add to loves
Buy Now Pay Later Options:
4 interest-free instalments available with
6 weekly interest-free payments from $5.00 with
By beauty-en-pointe
of essendon, Victoria
5 / 5 Stars
Follow the directions!! I can only handle 3 minutes at a time. It's doing a great job though! I do it about once a week or so. It's been about a month now. The first peel lifted enough old skin that impurities from below began to come to the surface. Don't do it right before a big event for the first time. I will say this is the best my skin has looked and felt in years and will continue the regimen!!