NIOD Copper Amino Isolate Serum 3 1:1 (CAIS3) Skincare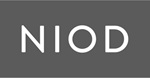 CAIS 3 1:1 is the third generation of NIOD's multi-award-winning Copper Amino Isolate Serum. Copper Amino Isolate Serum 3 1:1 replaces Copper Amino Isolate Serum 2:1. As a highly-focused effort to maintain healthy-looking skin, this pro-repair, pro-collagen serum offers a novel approach to target all visible signs of skin aging indirectly. This indirect approach departs from the traditional thinking of addressing visible aspects of skin aging individually and instead forms a foundation to respect skin health. The previous generation of CAIS contained 2% of pure GHK peptide, of which 1% branched with copper ions upon mixing, forming 1% freshly-assembled, pro-repair GHK-Cu (copper peptides) and leaving 1% free-form, pro-collagen GHK peptide, for a final ratio of 1:1. The new formula omits mixing, instead containing 1% concentration by weight of pre-assembled and fully stable GHK-Cu, alongside 1% GHK peptide. Since this formula no longer requires additional GHK peptide for copper complexation, and no other copper source is added, it carries the name CAIS 3 1:1, as a reflection of the ratio of these ingredients in formulation. CAIS 3 1:1 also includes additional collagen-supporting peptides, Tripeptide-29, Acetyl Tetrapeptide-2 and Trifluoroacetyl Tripeptide-2. Its base combines mono-dispersed, plant-derived glycogen, availability-enhancing Myristoyl Nonapeptide-3 and cross-linked hyaluronic acid.
15 ml
Regular Price $77.00
Member Price
(Join now)
Add to Bag
Heart
add to loves
Buy Now Pay Later Options:
4 interest-free instalments available with
6 weekly interest-free payments from $12.83 with
Aqua (Water), Glycerin, Tripeptide-29, Tripeptide-1 Copper Acetate, Tripeptide-1 Acetate, Myristoyl Nonapeptide-3, Trifluoroacetyl Tripeptide-2, Acetyl Tetrapeptide-2, Sodium Hyaluronate Crosspolymer, Glycogen, Propanediol, Pentylene Glycol, Dextran, Dimethyl Isosorbide, Ethoxydiglycol, Isoceteth-20, Leuconostoc/Radish Root Ferment Filtrate, Caprylyl Glycol, Ethylhexylglycerin, Phenoxyethanol, Chlorphenesin.