NIOD Ethylated L-Ascorbic Acid 30% Network Skincare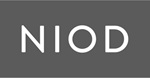 This highly concentrated network complex combines a 30% concentration of highly-stable Ethylated L-Ascorbic Acid (Vitamin C) in an antioxidant network of Superoxide Dismutase, Selenium and Zinc to support a strong fight against oxidation while enhancing barrier function, balancing visible discolouration, reviving skin tone, and supporting collagen production and repair mechanisms. While the initial tone-enhancing benefits of ELAN will be noticeable from the third day of once-daily use, benefits at-large are continuing and cumulative.
30ml
Regular Price $68.00
Member Price
(Join now)
Add to Bag
Heart
add to loves
Buy Now Pay Later Options:
4 interest-free instalments available with
6 weekly interest-free payments from $11.33 with
Ethoxydiglycol, Ethyl Ascorbic Acid, Superoxide Dismutase, Saccharomyces/Zinc Ferment.