Lierac Double Nettoyant Creme Moussante Foaming Cream Double Cleanser Skincare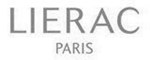 A double action facial cleanser for combination skin Features a creamy texture that turns into foam for double cleansing efficiency Provides anti-pollution makeup removal & micro-smoothing cleansing Contains a micro-magnet cleanser to capture & dissolve impurities Blended with a micro-enzymatic exfoliant to slough away dead cells Loaded with Hyaluronic Acid for moisturizing & anti-aging benefits Effectively eliminates excess sweat & sebum Preps skin for the treatments that follow Leaves skin fresh, sleek, radiant & shine-free
150ml/4.9oz
Regular Price $26.00
Member Price
(Join now)
Out of Stock
Heart
add to loves
Buy Now Pay Later Options:
4 interest-free instalments available with
6 weekly interest-free payments from $4.33 with
By xenobia
of GYMPIE, QUEENSLAND
5 / 5 Stars
this is a review on this Lierac product which I can rate as superb, just like all of the other Lierac products I have used over many years. I first used Lierac about 8 years ago because it is sold in the pharmacies in Sicily and when I go home to Sicily every year, I usually buy a skin care product. I asked the Beauty Club if they would be stocking Lierac this year and now they do and it is wonderful. As I am nearly 70 years old, I now go for their premium products packaged in black and gold. In previous years I used their products which are packaged varyingly in a deep crimson pink, pink or purple. What I have used in their skin care line is simply effective and lovely to use. So apart from this wonderful cleanser, I am currently using the Premium Yeux for my eyes and another one of their eye creams, as well as Sunissme anti-age global. Simply magic products. Now that the beauty club stock Lierac I can be assured of being able to obtain these products in country, which saves me carrying them all the way from Sicily. Everyone should try Lierac-you will not be disappointed. Skin Care is Lierac's speciality and they provide effective products for us to use, as a reasonable cost. Xenobia
By xenobia
of GYMPIE, QUEENSLAND
5 / 5 Stars
LIERAC PRODUCTS REVIEW: I love the Lierac brand of skin care. I have been trying it and using their products for many years now buying when I would be back home in Sicily where the pharmacies stock it. I currently am using this cleansing cream and can say it is delightful to use and effective as the description says it is. Everyone should try Lierac skin care- currently I am using eye cream - 2 types one from the premium range (premium yeux) and one from the special range packaged in a deep crimson pink. Also I am using the Sunissme fluid protector anti-age global. These are all perfect products and they do what they say they will do. Lierac is a brand that everyone should try and see for yourself how wonderful it is. There are so many skincare products on the market these days and it is becoming very difficult to choose as many doctors begin to pedal their own brands. Industrial chemists also must be having a field day with all the new technologies they are discovering to treat our skins-there seems to be something new almost every day. Well you cannot go past Lierac for effective skin care. I am almost 70 years old so I try to choose their premium products now where once many years ago I could use with confidence their other products. We need good cleansers, good eye creams and good facial and neck creams and Lierac has them all in all suitability for different ages. Please try Lierac-you will not be disappointed.