Garnier SkinActive Botanical Tonic - Rose (For Dry & Sensitive Skin) Skincare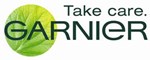 A botanical-based facial toner for dry & sensitive skin Contains 96% ingredients of natural origin & enriched with Rose Water Helps remove makeup residue & impurities while toning skin Leaves skin clear & perfectly soothed
200ml/6.7oz
Regular Price $9.00
Member Price
(Join now)
Out of Stock
Heart
add to loves
Buy Now Pay Later Options:
4 interest-free instalments available with
6 weekly interest-free payments from $1.50 with
By softness
of Springfield, NSW
5 / 5 Stars
I like to use this as a gentle toner - it has a faint scent of rose and its a pretty colour too - pale pink. It has a pretty label. It does the job of toning the skin after cleansing and removing any last bits of cleanser I may have missed when rinsing my face. It helps prep the skin for the next step - for me that is the essence or the serum. I think it is great value for the price and it gives skin a refreshed feeling. It is not a micellar water but a toner that helps to tone the skin . I would recommend this if you are after a simple toner that is kind to the skin.