belif The True Cream Aqua Bomb Skincare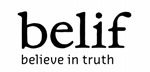 Facial Aqua Bomb Cream with Napiers aqua formula containing Lady's Mantle, often called "a woman's hydrating herb," this refreshing gel cream supplies instant moisture to the skin while forming a protective layer that wraps the skin in comfort. Herbal Ingredients Lady's Mantle this herb helps soften the skin with its natural properties to remove dry, scaly, and flaky skin, while controlling excess sebum, resulting in tighter pores and less oily shine. Also acts as an excellent moisturizer.
75ml
Regular Price $53.00
Member Price
(Join now)
Out of Stock
Heart
add to loves
Buy Now Pay Later Options:
4 interest-free instalments available with
6 weekly interest-free payments from $8.83 with
By beauty-en-pointe
of essendon, Victoria
5 / 5 Stars
I have combination skin that is either too dry in some areas (cheeks and temples) or too oily in others ( t-zone). This moisturiser is fantastic! It's perfectly moisturising without being heavy. My skin drinks it in and looks great! The gel-like consistency is beautiful to apply and slightly cooling. I highly recommend this moisturiser.

Lady Mantle