All the latest Beauty Insights & Product Reviews
The reviews below are by real people and are not edited by The Beauty Club. The opinions and insights are from active Beauty Club members unless otherwise stated. Members do earn points for each of their reviews as an incentive only to review the products they purchased, the points are added to their account which are then redeemable for beauty products or gift vouchers. Join today and start earning points for your review.
There are a total of 1,808 reviewed products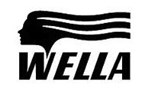 A nourishing conditioner for normal to dry hair Offers re-hydration & long-lasting moisture without weighing hair down Contains special ingredients & active substances including Glycerine, D-Panthenol, Glucose & fructose Helps lock moisture in skin Reveals softer, smoother & shiner hair
200ml/6.67oz
Regular Price $30.00
Member Price
(join now)
By Cinta
of Melbourne, VIC
5 / 5 Stars
This conditioner goes so well together with my SP Balance Scalp Shampoo. I would recommend this to anyone who has fine and thin hair also as it does not weigh your hair down. This is the healthiest my hair has ever been! LOVE LOVE LOVE!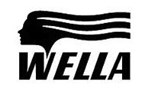 A lightweight intensive treatment mask for fine hair Adds vitality, stability & persistent volume to hair without overloading it Unveils fuller & stronger hair To use: Apply to shampooed hair, leave on for 5-10 minutes. Add heat for optimum results
200ml/6.67oz
Regular Price $47.00
Member Price
(join now)
By Cinta
of Melbourne, VIC
5 / 5 Stars
I have finally found the perfect hair mask for my fine hair! This product does not weigh my hair down like most rich hair masks. I have noticed that my hair has become fuller and more voluminous when using it. If you are after a hair volumizing mask, this is the product for you!!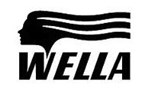 A balancing & relieving shampoo for sensitive scalps Features a skin friendly pH value to mildly nurture sensitive scalps Reinforces thin hair to minimize hair loss Optimally prepares scalp for hair loss treatment Unveils healthier hair & a more comfortable scalp
250ml/8.33oz
Regular Price $35.00
Member Price
(join now)
By Cinta
of Melbourne, VIC
5 / 5 Stars
My favourite shampoo as it is excellent for my super sensitive scalp. I have noticed I don't lose as much hair when using this product. My hair has become much more full and voluminous. Most shampoos I use strip the oils from my hair and scalp, but not this shampoo!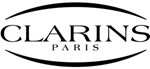 An instant pore perfecting serum Contains firming Vine Flower cells & mattifying Organic Strawberry Tree fruit extracts Visibly tightens & purifies enlarged pores Blended with tamarind pulp acid to naturally exfoliate pore-clogging debris Helps smooth & refine skin texture Skin looks radiant & shine-free
30ml/1oz
Regular Price $85.00
Member Price
(join now)
By Cinta
of Melbourne, VIC
5 / 5 Stars
I love that this product instantly mattifies my pores and instantly makes it vanish! I love the smooth consistency and texture of this product! The formula is very lightweight which means I can use this under my moisturizer and makeup! I highly recommend this to anyone with large pores!
A gentle & hypoallergenic facial moisturizer Contains shea butter, mango butter, avocado & Hydromanil Delivers long-lasting moisture to prevent dehydration Reduces the effects of aging & sun damage Skin appears softer, smoother, plumper & healthier looking Perfect for all skin types, even very sensitive skin
48g/1.7oz
Regular Price $69.00
Member Price
(join now)
By craveme
of Melbourne, VIC
5 / 5 Stars
Very hydrating moisturiser, would recommend.

A potent treatment with ten times the Concentrated Repair Technology Effectively reduces signs of aging like puffiness, lines & dryness around the eye zone Brightens dark circles in just three weeks Offers lasting moisture for 24 hours Combats free radical damage for eight hours
15ml/0.5oz
Regular Price $124.00
Member Price
(join now)
By FI
of SOUTH YARRA, Victoria
5 / 5 Stars
I love this product. The ampules really improve the look of my skin. Since using these, my skin has become brighter, more radiant and clearer. I highly recommend this product. Love them!!

Miniature Coffret: 1x CK One Eau De Toilette 10ml/0.33oz 1x Euphoria Eau De Parfum 4ml/0.13oz 1x CK All Eau De Toilette 10ml/0.33oz 1x Obsessed Eau De Parfum 5ml/0.17oz 1x Eternity Eau De Parfum 5ml/0.17oz
5pcs
Regular Price $80.00
Member Price
(join now)
By ChelleBB
of Bordertown, South Australia
5 / 5 Stars
Although the packaging is a bit OTT, the product itself is super adorable and now I think I've accidentally started a new hobby, collecting mini perfume because the itty bitty bottles are just tooooooo cute! Like tiny replica's, who doesn't want that in their beauty room? Shame the can't cut down on the packaging as it always ends up in the recycle bin, but still totally worth it for the cuteness factor.
A lightweight, advanced makeup setting spray Helps keep makeup looking gorgeously just-applied for up to sixteen hours Developed with patented Temperature Control Technology Helps lower the temperature of makeup & keep it in place Creates smoother skin & vibrant, long-lasting makeup Perfect for all skin types Free of oil & parabens
118ml/4oz
Regular Price $63.00
Member Price
(join now)
By Em
of Port Kennedy , Western Australia
5 / 5 Stars
The Holy grail of setting sprays. The sprayer is a fine mist that doesn't leave wet droplets on your face & the fragrance smells divine. Keeps my makeup in place & is staple in my makeup kit

Fine exfoliating cream Contains an exciting new choice advantage De-flakes, polishes, clears pores, refines Suitable for all skin types
100ml/3.4oz
Regular Price $40.00
Member Price
(join now)
By Em
of Port Kennedy , Western Australia
5 / 5 Stars
I love the texture of this scrub. Easy to use, it is gentle yet effective, especially great for removing and dry, flaky skin from around the nose area. A must have for my skincare routine
By Melvina
of Fairfield East, NSW
5 / 5 Stars
I have combination skin and uses this products as my daily facial scrub. Doesn't dry out my skin, very gentle exfoliator. Definitely a must have product!

By Marlene
of Ealwood, NSW
5 / 5 Stars
this is the best exfoliator! its gentle yet effective i have been using it for over 15 years.
An ultra-portable, mini eyeshadow palette Features a super-blendable, richly pigmented formula Provides three harmoniously coordinated shades to easily create day-to-night looks Each trio complements your skin tone & delivers an instantly contoured eye
3.2g/0.11oz
Regular Price $41.00
Member Price
(join now)
By Cinta
of Melbourne, VIC
5 / 5 Stars
I am loving this eyeshadow palette! It is so compact and is the perfect size for travelling! The colours are so versatile and easy to wear during the day for work and also to transition into at night when you're going to a party! The largest shadow is great for providing an even base for the other 2 shades. I will be purchasing more shades in future!