All the latest Beauty Insights & Product Reviews
The reviews below are by real people and are not edited by The Beauty Club. The opinions and insights are from active Beauty Club members unless otherwise stated. Members do earn points for each of their reviews as an incentive only to review the products they purchased, the points are added to their account which are then redeemable for beauty products or gift vouchers. Join today and start earning points for your review.
There are a total of 1,843 reviewed products

An immediately cooling rollerball Features an oil-free, non-irritating formula Formulated with caffeine, powerful antioxidants & relieving botanicals Helps massage away eye bags, invigorate & nourish puffy eye areas Counteracts dark circles & instantly illuminates eye skin Ophthalmologist tested To use: Roll under each eye from inner corner to outer corner twice with mild pressure. Apply day & evening or whenever necessary throughout the day
15ml/0.5oz
Regular Price $50.00
Member Price
(join now)
By Sluxb
of Doonside, nsw
5 / 5 Stars
Clinique is always the best go to product! the serum is the best in the morning to get rid of puffy eyes and its always refreshing using it!
By yasdnilr
of BANKSIA, NSW
5 / 5 Stars
I've been using this for a long time. The only thing to depuff my eyes in the morning. Won't use anything else.

Trick: keep it in the fridge.
By The Beauty Club Beauty Editor
of Melbourne, VIC
5 / 5 Stars
Ingredients:
Water, Butylene Glycol, Glycerin, Caffeine, Panthenol, Polygonum Cuspidatum Root Extract, Grape Seed Extract, Spike Moss Extract, Rosemary Extract, Hops Extract, Pomegranate Juice Extract, Tangerine Peel Extract, Yeast Extract, Biosaccharide Gum-1, Linolenic Acid, Sodium Hyaluronate, Laureth-7, Linoleic Acid, Glycine, Carbomer, Cyclodextrin, Hydroxyproline, Acrylates Copolymer, C13-14 Isoparaffin, Polyacrylamide, Caprylyl Glycol, Proline, Ethyl Bisiminomethylguaiacol Manganese Chloride, Nordihydroguaiaretic Acid, Xanthan Gum, Hexylene Glycol, Disodium Edta, Phenoxyethanol, Titanium Dioxide, Mica


Protects wounded or troubled area from getting worse and maintains humidity of skin to prevent further breakouts. Hydrocolloid type. Finally, an acne treatment that treats acne for what it really is, an infected wound. These little pimple patches are an overnight fixer to make whiteheads, blackheads and picked zits disappear by morning. The thin clear hydrocolloid patch feels similar to a hydrogel sheet mask in texture, adhering your skin strongly. It'll stay on through showering and washing! It treats breakouts by eliminating infection and bacteria, which is what causes them in the first place. It's able to breakdown debris from blackheads and absorb gunk from whiteheads overnight, so you won't experience a harsh dry patch from using this. It even helps flatten and heal cystic acne faster! With three differently sized patches in a pack, you can choose which one will cover your bases.
24 Patches
By Sluxb
of Doonside, nsw
5 / 5 Stars
This works like magic! i put one on before i go to bed and in the morning the pimple is significantly reduced and not as red!

Pure Plant Fragrance: Lime & patchouli Suited to most skin conditions.
200ml
Regular Price $30.00
Member Price
(join now)
By Michelle F
of Joondalup, Western Australia
4 / 5 Stars
A great gentle cream cleanser that cleans the skin without feeling dry after.
Pure Plant Fragrance: Green apple & cardamon Suited to all skin conditions, especially pigmented.
30ml
Regular Price $44.00
Member Price
(join now)
By Michelle F
of Joondalup, Western Australia
5 / 5 Stars
A light weight brightening serum that give the skin a glow and radiance after using it daily.

Fine 325 Mesh Topical Powder, Mix a small amount with other treatments in the palm of your hand and apply to face in the AM or the PM. A tingling sensation can be expected after application. Do not mix with formulations containing Niacinamide or EUK 134.
20g
Regular Price $10.00
Member Price
(join now)
By Catit
of Bli Bli, Queensland
5 / 5 Stars
Fabulous!
I use this now (as advised) in AM mixed with my TO hyaluronic acid
to fight free radicals during the day.
Love the tingle and brightening effect.
When I finish my current moisturiser, I am sticking with The Ordinary
By Cinta
of Melbourne, VIC
5 / 5 Stars
I am so obsessed with this product and how it makes my skin feel! I apply this in the morning & night and also mix it with the The Ordinary L-Ascorbic Acid Powder to achieve a brighter and more radiant complexion. I have noticed a huge difference after using this for two weeks. I will be repurchasing this!
By Grace
of Melbourne, Vic
5 / 5 Stars
Such a fantastic way to add a little bit of Vitamin C into your skincare routine, just sprinkle a little bit into your serum on your hand and apply away!

This light-textured formula contains an extremely high 5% concentration of caffeine, supplemented with highly-purified Epigallocatechin Gallatyl Glucoside (EGCG) from green tea leaves. Independent studies have shown that topical use of each of caffeine and EGCG can help reduce looks of puffiness and of dark circles in the eye contour. Additional studies have shown that caffeine can also reduce the appearance of cellulite. Directions Massage a small amount onto the eye contour AM and PM.
30ml
Regular Price $14.00
Member Price
(join now)
By Catit
of Bli Bli, Queensland
5 / 5 Stars
I love, love the Caffeine solution.
I use it AM and PM.
It takes a little while to absorb before eye cream I use, but
is worth the wait.
I use both under the eye and upper lid.
No irritation does not get in eyes.
Worth buying!!
By Mosa
of Coorparoo, QLD
5 / 5 Stars
I love this product I normally use the buffet which is thicker and takes longer to absorb but this one not only has copper peptides which help with skin regeneration it feels more lightweight and makes my skin look perfect.
By Mosa
of Coorparoo, QLD
5 / 5 Stars
It is a very nice feeling oil it absorbs easily it feels like a dry oil, it does not make me break out at all and my skin looks so nice the next day.

Natural Moisturizing Factors (NMF) are elements that keep the outer layer of the skin protected and well-hydrated. NMF are made up of multiple amino acids, fatty acids, triglycerides, urea, ceramides, phospholipids, glycerin, saccharides, sodium PCA, hyaluronic acid and many other compounds that are naturally present in the skin. This formula offers non-greasy hydration that acts as a direct topical supplement of impaired NMF components. It contains 11 amino acids, phospholipids, alpha/beta/gamma fatty acids, triglycerides, sterols and sterol esters, glycerin, ceramide precursors, urea, saccharides, sodium PCA and hyaluronic acid. It offers immediate hydration and lasting results with continued use.
100ml
By Catit
of Bli Bli, Queensland
4 / 5 Stars
This is a good day time moisturiser.
Not too heavy and not too light.
I mix it with TO squalane in the morning.


A Hydration Support Formula with Ultra-Pure, Vegan Hyaluronic Acid Hyaluronic Acid (HA) can attract up to 1,000 times its weight in water. The molecular size of HA determines its depth of delivery in the skin. This formulation combines low-, medium- and high-molecular weight HA, as well as a next-generation HA crosspolymer at a combined concentration of 2% for multi-depth hydration in an oil-free formula. This system is supported with the addition of Vitamin B5 which also enhances surface hydration. A more advanced HA formulation with 12 forms of HA, including precursors of HA, is offered by our brand NIOD in Multi-Molecular Hyaluronic Complex. Note: Hyaluronic Acid is found in the skin naturally but its natural function within the skin is not hydration. Many products have used HA to claim hydration benefits, but HA is too large of a molecule to penetrate the skin and instead sits on the surface and can draw moisture out of the skin making the surface feel soft and hydrated temporarily, while making you feel like you need more HA after the product is rinsed. This formula uses three forms of HA with varying molecular weights, as well as an HA crosspolymer, to offer multi-depth hydration and visible plumping without drawing water out of the skin solely to improve temporary surface hydration. Directions Apply a few drops to face AM and PM before creams.
30ml
By Catit
of Bli Bli, Queensland
5 / 5 Stars
A must-have in your routine.
Absorbs immediately, and plumps skin beautifully
A true winner!!
By Lucy
of Cranbourne, Victoria
5 / 5 Stars
Absorbs instantly for beautifully plump, hydrated skin.
By Nissy
of Bandar Baru Bangi, Selangor
5 / 5 Stars
Hydrates and plumps my skin. Holy grail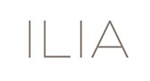 This foundation weightlessly delivers buildable, light to medium coverage with a radiant finish. It nourishes with a powerful blend of botanical actives that leave skin looking refreshed, vibrant, and like skin, only perfected.
1 oz
Regular Price $78.00
Member Price
(join now)
By Alice
of Brunswick, VIC
5 / 5 Stars
Easy and quick to use in the morning, leaving skin feeling soft and dewy all day. Great medium coverage with less nasties. Highly recommend.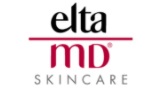 A 100% physical, tinted facial sunscreen Features an oil-free, water-resistant (40 minutes) formula Contains chemical-free actives, zinc oxide & titanium dioxide Offers safe UVA/UVB protection Provides a universal tint that beautifully enhances most skin tones Blended with hyaluronic acid to boost moisture-retention Unveils a softer, smoother & younger looking complexion Gentle for even the most sensitive skin types, including post-procedure skin Non-comedogenic, free of dye, fragrance, gluten & parabens
57g/2oz
Regular Price $59.00
Member Price
(join now)
By Christy
of Narre Warren North, Victoria
5 / 5 Stars
I love this sunscreen! I have been looking for a physical sunscreen that is tinted, doesn't leave a white cast on your face and isn't oily, and this is it! The tint is perfect for my skin, I would say I am just a touch on the lighter side of medium. It dries to a lovely velvety finish. My skin is combination, mature skin with fine lines, this doesn't settle into the lines at all. I do apply a very light dab of powder to my T-zone to help with shine in those areas, however the shine is so much less than any other physical sunscreen I have tried. The coverage is sheer, it helps even out the skin tone. I don't like to wear heavy makeup, I spend a lot of time making sure my skin is in good condition, and some of these products cause skin to be more sensitive to the sun, so this is perfect for protecting all my hard work.