All the latest Beauty Insights & Product Reviews
The reviews below are by real people and are not edited by The Beauty Club. The opinions and insights are from active Beauty Club members unless otherwise stated. Members do earn points for each of their reviews as an incentive only to review the products they purchased, the points are added to their account which are then redeemable for beauty products or gift vouchers. Join today and start earning points for your review.
There are a total of 1,755 reviewed products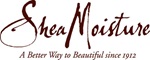 This bath instantly soothes stressed, dehydrated skin. It cleanse, revive and rehydrate skin. Energy boosting coffee cherry wakes up tired skin to restore radiance. Sulfate and paraben free.
16 oz
Regular Price $30.00
Member Price
(join now)
By twinmaker
of Winthrop, WA
5 / 5 Stars
I love this stuff - I use as a body wash and the smell is devine and leaves my skin soft!
By yasdnilr
of BANKSIA, NSW
5 / 5 Stars
I just had a bath and i'm in heaven. Brilliant bubble bath. Lovely body wash. Gorgeous smells. Beautiful feeling when you get out.

Thank you for selling Shea Moisture, Beauty Club!
A hair serum that revitalizes hair to address thinning hair Developed with a rich formulation Contains 56 substances including 13 vitamins, 5 minerals & 4 nucleic acids Effectively prevents hair loss & stimulates hair growth Creates volume & body for a fuller look
10x5ml/0.17oz
Regular Price $261.00
Member Price
(join now)
By Mosa
of Coorparoo, QLD
4 / 5 Stars
I really like the consistency and as it is biologically sterilized you can use it with a derma roller! great results in my husband.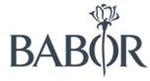 A lightweight lifting & anti-wrinkle eye cream Contains HSR® Lifting Integral Complex to combat the main causes of wrinkle formation Blended with a complex of peptides, green beans & rutin to densify the collagen network Infused with shea butter to restore hydro-lipid balance Loaded with vitamin E to combat free radicals Visibly reduces the appearance of small wrinkles & lines Unveils a firmer, softer, smoother, more elastic & younger looking eye area To use: Apply day & night to cleansed eye area before applying face cream. Tap gently into skin with fingertips
30ml/1oz
Regular Price $114.00
Member Price
(join now)
By Trish
of Ellenbrook , WA
5 / 5 Stars
Best eye creme..I've used this for over 15 years amazing results
By Trish
of Ellenbrook , WA
5 / 5 Stars
Best eye creme..I've used this for over 15 years amazing results

COOL & CUSTOMIZABLE FACE BRUSH, The LUNA mini 2 is an enhanced T-Sonic™ face brush with eight adjustable intensities for a fully customizable cleansing experience. The updated 3-zone face brush is optimized for all skin types and comes in five exciting new colors.
1pc
Regular Price $205.00
Member Price
(join now)
By beauty-en-pointe
of essendon, Victoria
5 / 5 Stars
This is my holy grail. I have been using it for the past year. I have been using it with my oil cleanser to remove make up and it removes 100% of the gunk. I've also noticed that the amount of blackheads have reduced significantly. Great buy. Can never live without this anymore.

Meet the beauty world's most advanced smart mask: Foreo's UFO (a.k.a. Ur Future Obsession) technology, a masking device that combines six leading skin care technologies with mini Korean-created sheet masks. Supercharge your sheet masking and turn a 20-minute treatment into a 90-second treat with Foreo's UFO (which, incidentally, stands for Ur Future Obsession), an innovative masking device that will bring an amazing range of technology to your beauty regime. Effortlessly easy and super speedy to use, this super-cute little gadget is designed to be used with Foreo's mini sheet masks, developed exclusively in Korea and combining plant and fruit extracts and botanical oils. You simply place the sheet mask into your UFO, securing it with the plastic holder attached, then the mask will run a pre-set program. The mask is activated and enhanced by customised UFO treatments, incorporating T-sonic pulsations (a.k.a. vibrations) to improve the absorption of active ingredients; age-defying, collagen-stimulating red light; bacteria-busting and blood circulation-boosting blue light; brightening green light; thermotherapy (heats up to 50 degrees) to help ingredients to penetrate deeper in skin and, finally, cryotherapy (cooling) to tighten pores, simultaneously lifting and firming the skin. Foreo's miraculous masks include 'Make My Day', which is enriched with hydrating, plumping hyaluronic acid and age-defying red algae and 'Call It a Night', which features ginseng and olive oil. You'll get one of each mask in the box, plus a USB charger.
1pc
Regular Price $371.00
Member Price
(join now)
By beauty-en-pointe
of essendon, Victoria
5 / 5 Stars

As a mum OF 3, it's near impossible to find time for myself, let alone indulge in beauty treatments. This gadget is as effective as some spa beauty treatments, making my skin glow and look even-toned and smooth, but instead of setting aside an hour, a treatment with the UFO only takes 90 seconds!
I love that I can use it without their specific treatments, and I can customise the settings and use it at the end of my skincare routine to really lock in my serums.

Wear your Vitamins To Lighten, Brighten, Rebuild and Protect. This product is a multi-tasking serum with a clever combination of 10% Vitamin B3 (niacinamide) and 10% Vitamin C. In keeping with our brand values we deliver on the concentration front. Most serums have 4-5% Niacinamide. We've doubled the dose to 10% then added in 10% C to double its effectiveness and performance.
30ml
Regular Price $105.00
Member Price
(join now)
By beauty-en-pointe
of essendon, Victoria
5 / 5 Stars
I love every product in this range, they are simple, minimal and effective yet feel luxurious, and deliver exactly what they promise too. The concentrated illuminator is amazing, it not only delivers this beautiful glow to the skin, but it has brightened my skin substantially, without casing redness to irritation. And it sits very well under makeup.


Removes debris, makeup and impurities without stripping skin of its natural oils. The ultra-gentle formulation soothes and hydrates your skin with anti-inflammatory and barrier boosting Vitamin B3. The addition of well researched botanicals bisabolol (camomile) Allantoin (comfrey root extract), Oat and Licorice, are perfect to sooth sensitive skin, further adding an anti-inflammatory benefit. Free of detergent and soap.
200ml
Regular Price $73.00
Member Price
(join now)
By beauty-en-pointe
of essendon, Victoria
5 / 5 Stars
This cleanser is very gentle and works brilliantly to cleanse skin without causing dryness and irritation. This is my favourite cleanser ever, it removes all my make up and sunscreen without leaving my face dry, red and irritated.

I follow with the clarifier and my skin is left so radiant and glowing.


Powerful cell renewing serum of therapeutic compounds that increases your skins metabolism, new skin cell production, exfoliates and removes dead skin cells and stimulating collagen and elastin. Featuring a precise blend of Alpha Hydroxy Acids including Lactic, Glycolic, Bilberry, Orange, Lemon and Sugar Maple to refine, tone and smooth skin. Long term use of these clever AHA compounds shows increased production of collagen and the moisture binding hyaluronic acid natural moisturising factor.
50ml
Regular Price $105.00
Member Price
(join now)
By beauty-en-pointe
of essendon, Victoria
5 / 5 Stars
I love these products – my skin is significantly clearer, calmer and smoother. Although I have quite sensitive skin, I find the Concentrated Clarifier have really made a difference to the texture and clarity of my skin - without causing irritation, definitely no harsh exfoliation here. Love it!





This Editors Pack includes the following The Ordinary products and is the perfect evening skincare routine: 1 X Buffet– Multi-Technology Peptide Serum to fight all signs of ageing. 1 X Granactive Retinoid 2% Emulsion (Previously Advanced Retinoid 2%) - a retinoid that fights visible signs of ageing without irritation and delivers an overall improvement in pigmentation, texture and skin clarity. 1 X 100% Plant-Derived Squalane – for hydration, skin nourishing and plump skin. Editors Note: "I swear by this routine, I stick to it and my skin loves me for it! Remember, it's so important to be consistent to see results from your skincare routine – using products occassionally often won't achieve the the same results."
3 X 30ml
Regular Price $60.00
Member Price
(join now)
By Jo
of Wollongong, NSW
5 / 5 Stars
A no-brainer night skincare routine. I'm a total convert to this brand. The value is amazing the results in my combination skin mean that I won't use anything else.
By beauty-en-pointe
of essendon, Victoria
5 / 5 Stars
Loving this combination of products. It has cut the guess work out of my evening skincare routine. I feel like I am giving my skin all that it needs, overnight (as we all know that is the best time for skin to repair). I have particularly loved the Retinol, no irritation experienced whatsoever and it was absorbed into my skin instantly. These products are the perfect combination of peptides and hydration, for supple, nourished skin in the morning, not to mention that retinol is indeed the best anti-ager out there. Highly recommend it!

The Ordinary DOUBLE VALUE PACK 2 X High-Adherence Silicone Primer - 30ml Bottles. This formula uses advanced adaptive silicones to act as a matte, hydrating, blurring primer for makeup that looks higher in definition and adheres for longer. The formula can also be used alone as a non-greasy hydrator that reduces the looks of pores and of imperfections. Directions Use as the last step in skincare regimen either on its own or as a makeup primer.
2 x 30ml
Regular Price $17.00
Member Price
(join now)
By Jo
of Wollongong, NSW
5 / 5 Stars
I've used a few primers but this one provides a really amazing base for a flawless foundation. Brilliant product, love the brand.