All the latest Beauty Insights & Product Reviews
The reviews below are by real people and are not edited by The Beauty Club. The opinions and insights are from active Beauty Club members unless otherwise stated. Members do earn points for each of their reviews as an incentive only to review the products they purchased, the points are added to their account which are then redeemable for beauty products or gift vouchers. Join today and start earning points for your review.
There are a total of 1,828 reviewed products

An efficacious, oil-free anti-aging serum With a velvety, rapid-dissolving texture Formulated with pure ROC Retinol & an essential mineral complex Helps visibly reduce the appearance of deep wrinkles & expression lines Promotes skin's renewal process while repairing signs of photo damage Blended with DMAE for firming & toning action Reveals a softer, smoother, brighter & younger looking complexion Non-comedogenic & dermatologist-tested To use: Apply day & night to cleansed & toned face & neck under moisturizer
30ml/1oz
Regular Price $50.00
Member Price
(join now)
By k-me
of Clontarf, Qld
5 / 5 Stars
Another product which is becoming harder to find, but really works. Silky smooth when applied, a little goes along way. I have been using this product for more years than I can remember and I love it.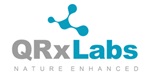 Tightens and smooths out the skin to prevent loosening over time. Its advanced formulation combines various categories of active ingredients that all contribute to the results you are looking for. Alpha Hydroxy Acids such as Glycolic and Lactic Acids accelerate collagen generation
60ml
Regular Price $26.00
Member Price
(join now)
By k-me
of Clontarf, Qld
5 / 5 Stars
Great value for money, as are all the QRxLab products. I have seen a definite improve in the skin on my neck. This product is less than half the price of another neck firming product I had previously been using. I'm sticking with this one. I am over the hump of my mid 50's and I would recommend this product to anyone. my age, younger and older.
By xenobia
of GYMPIE, QUEENSLAND
5 / 5 Stars
I note the review from the client from Essendon in Victoria- well I can say the same. I have journeyed my way around so many neck creams in the past few years and must say that it has been difficult to see much of a change when using them. the PD Perricone neck cream was one that did come up to what it should be doing, but many others have failed. QRxLabs neck firming cream is doing it for me- and this might be the one I stick to from now on. It is light and easy to use but it seems to give you a feeling of the sagging skin shrinking as tightening as you apply it. This product is also properly and affordably priced which makes it even more attractive-how did that happen when today we seem to pay a fortune for anti-aging products. I hope this one stays on the market for the future and stays consistently effective, and priced where it is now. Perhaps the industrial chemists at QRxLabs have found an ingredient in that white cream (so many of our skin care products come in a white cream!!!!) that while a secret, has the impact to save our sagging wrinkly necks. I am nearly seventy with a forty-five to fifty skin look and my neck is now catching up!
Xenobia
By beauty-en-pointe
of essendon, Victoria
5 / 5 Stars
While it is affordable, the fact that it works--when so many neck firming products simply moisturise--makes me highly recommend this product. It is also very concentrated: using it twice a day, which I have been doing, it should last me almost a month. Most importantly, any wrinkles or crepe-y skin I was developing on my neck is just basically gone, replaced by tighter, firmer skin. Just as important: they are dedicated to producing cruelty-free products. QRxLabs is cruelty free.


A highly concentrated deeply hydrating eye serum Contains exclusive Ultimune ComplexTM featuring Bulgarian Rose Water, Aqua In Pool & Yeast Helps protect, strengthen & maintain healthy looking skin Blended with new ImuMoisture ExtractTM to enhance the effects of Ultimune ComplexTM Loaded with Gingko Biloba Leaf Extract, Shiso & Thyme Creates a deeply hydrating veil to protect skin against impurities & oxidation Reduces the appearance of wrinkles, fine lines & dark circles Unveils a firmer, softer, smoother, more elastic & vibrant looking eye area
15ml/0.54oz
Regular Price $116.00
Member Price
(join now)
By k-me
of Clontarf, Qld
5 / 5 Stars
I have been using this product for years, it is the first thing I use on my eyes everyday. I wish it were a little less expensive, but a little does go a long way.
Neck & Cleavage (Replenishing Gel For The Wrinkles & The Saggings of Neck & Clevage) - Grade 4: 1x Fillerina Gel - Grade 4 - 30ml/1oz 1x Nourishing Film - Grade 4 - 30ml/1oz 2x Precision Applicators A 14-day replenishing & redensifying treatment Grade 4 is for moderate wrinkles & beginning signs of crepey skin of neck & cleavage Combines eight different types of Hyaluronic Acid with three forms of Collagen Step 1: Fillerina Gel penetrates skin's deepest layers to provide a super-density effect Decreases wrinkle depth & re-builds the collagen structure in the sagging areas Step 2: Nourishing Film helps firm, soften & nourish skin Visibly rejuvenates the delicate skin of the neck & decolletage Unveils a smoother, plumper, lifted & more youthful appearance
2x30ml+2pcs
Regular Price $116.00
Member Price
(join now)
By k-me
of Clontarf, Qld
4 / 5 Stars
I would try anything to avoid the saging -crepe of my neck as I age. So far so good, I have seen real improvement using this product. Did find the suringes were not fantastic for drawing up the product.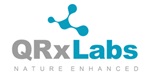 A skin repair serum containing a proprietary blend of peptides that stimulates collagen and elastin fibroblasts, encouraging the healing response of the skin. The advanced formula combines this peptide complex with pure chamomile extract, a natural ingredient that helps to sooth the skin and to reduce inflammation.
30ml
Regular Price $18.00
Member Price
(join now)
By k-me
of Clontarf, Qld
4 / 5 Stars
I have been using a variety of the QRx Labs products for a few months, very good value for money, easy to use, non offensive smells. As I have aged I have developed more sensitive skin and the QRxLab products are working great for me.
By beauty-en-pointe
of essendon, Victoria
5 / 5 Stars

I have been using this serum for nearly 2 weeks now, and so far,I'm really impressed, it absorbs quickly, and delivers a great radiance to the skin.
I have sensitive skin and it did not break me out. I use this serum when I do my dermaroller treatments, and it has helped to soothe and heal my skin after each treatment.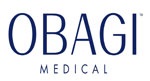 A gentle & hypoallergenic facial moisturizer Contains shea butter, mango butter, avocado & Hydromanil Delivers long-lasting moisture to prevent dehydration Reduces the effects of aging & sun damage Skin appears softer, smoother, plumper & healthier looking Perfect for all skin types, even very sensitive skin
48g/1.7oz
Regular Price $73.00
Member Price
(join now)
By steph
of Piara Waters, WA
5 / 5 Stars
So Hydrating , makes my skin feel so soft
highly recommend
By craveme
of Melbourne, VIC
5 / 5 Stars
Very hydrating moisturiser, would recommend.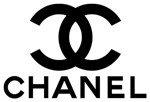 An oriental spicy fragrance for contemporary women Classic, intense, elegant, refined, warm & alluring Top notes of mandarin, pimiento & coriander Middle notes of rose, carnation, ylang ylang, cinnamon, orris, patchouli, vetiver, sandalwood & tuberose Base notes of olibanum, amber, benzoin, vanilla, musk, honey & civet Suitable for evening or colder seasons wear
35ml/1.2oz
Regular Price $193.00
Member Price
(join now)
By steph
of Piara Waters, WA
5 / 5 Stars
Beautiful fragrance

By Irene
of WAUCHOPE, NSW
5 / 5 Stars
Beautiful fragrance


A highly-adhering, makeup-boosting facial serum Weightless, serum-like gel texture helps soften & moisturize skin lightly Uses Light Fit Prep Technology to boost skin's adhering power for longer lasting makeup Formulated with Ceramide to balance oil & moisture in skin Contains a natural mineral diamond ingredient to instantly create smooth skin texture & add a soft glow Creates a dewy, clear & healthy-looking complexion Perfect for all skin types
30ml/1oz
Regular Price $46.00
Member Price
(join now)
By Cinta
of Melbourne, VIC
5 / 5 Stars
This product makes my skin feel flawless and super smooth! I also love the texture of this product. I would recommend this to my friends and family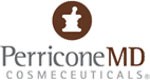 A lightweight, fast-absorbing moisturizer that hydrates skin, minimizes the appearance of fine lines and evens skin tone. Helps smooth the appearance of fine lines.
2 oz
Regular Price $98.00
Member Price
(join now)
By craveme
of Melbourne, VIC
5 / 5 Stars
my favourite moisturiser and use everyday, the description is 100% accurate it is lightweight and really does hydrate the skin, it also improves the skin appearance. Perricone MD have done a fantastic job with this product.

An anti-aging facial primer & brightener Helps unify skin tone & reduce the appearance of pores Formulated with Grapefruit Extract to boost radiance of skin Blended with antioxidant Apple Extract to maintain flexibility of skin Contains Green & White Tea Leaf Extracts & Royal Jelly for anti-aging & anti-inflammatory properties Ensures easy application & durable wear of makeup Creates a sleek, moist, flawless & youthful looking complexion Non-comedogenic, hypoallergenic, sensitivity-tested, dermatologist-tested
50ml/1.7oz
Regular Price $78.00
Member Price
(join now)
By Lily
of Auckland, NI
5 / 5 Stars
Love this product. it's the best primer makeup. i've been using it for ever.