All the latest Beauty Insights & Product Reviews
The reviews below are by real people and are not edited by The Beauty Club. The opinions and insights are from active Beauty Club members unless otherwise stated. Members do earn points for each of their reviews as an incentive only to review the products they purchased, the points are added to their account which are then redeemable for beauty products or gift vouchers. Join today and start earning points for your review.
There are a total of 1,557 reviewed products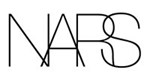 A collection of light-reflecting liquids Ultra light & easily glides onto skin Incredibly refreshes skin complexion with shimmering light from within Applicable all over the face or used as a highlighter Wear under, over or mixed with foundation Comes in gorgeous shades
30ml/1.1oz
Regular Price $42.00
Member Price
(join now)
By Grace
of Melbourne, Vic
5 / 5 Stars
A stunning colour and glow, and is much more subtle than it first appears in the tube. NARS has nailed it again by creating this bendable, and delightful illuminator.

Go for the original NARS Illuminator - Orgasm if glitter isn't really your thing.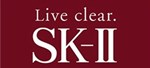 An intensely regenerating facial essence Boosts cell metabolism to energize skin Replenishes skin with exceptional moisture Lightens blemishes & evens out skin tone Prevents the appearance of wrinkles & fine lines Unveils a softer, smoother, more radiant & younger looking complexion To use: Put a teaspoon of the Essence into palm. Rub hands together & press gently, evenly onto cleansed face & neck
75ml/2.5oz
Regular Price $100.00
Member Price
(join now)
By Grace
of Melbourne, Vic
5 / 5 Stars
This product absolutely saved my skin while it was going through a troubled period, it transformed my face from being combination to being normal. The light exfoliating qualities keeps the skin glowing, looking youthful and allowing for a smooth makeup application.

You only need a splash or two into your palm, which can then be pressed onto the face. No need to use a cotton pad which soaks up product unnecessarily.
By The Beauty Club Beauty Editor
of Melbourne, VIC
5 / 5 Stars
Ingredients:
Saccharomycopsis Ferment Filtrate (Pitera), Butylene Glycol, Pentylene Glycol, Water, Sodium Benzoate, Methylparaben, Sorbic Acid


An ultimate, advanced anti-aging serum Inspired by groundbreaking DNA research to help reduction of visible signs of aging Provides intense moisture to keep skin hydrated Neutralizes harmful effect of free radicals, external factors & emotional stress Repairs past damage, prevents future damage Leaves skin smooth, supple & youthful To use: Apply every evening on cleansed skin. Follow with regular moisturizer
50ml/1.7oz
Regular Price $143.00
Member Price
(join now)
By Grace
of Melbourne, Vic
5 / 5 Stars
Estee Lauder's miracle in a bottle. This rich but light serum absorbs quickly into the skin providing both hydration and anti-ageing qualities.
Best if applied after cleansing and toning/exfoliating and before a rich night moisturiser.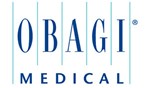 A high-performance, award-winning sunscreen With a sheer, non-greasy, PABA-free & fragrance-free formula Offers a high level of protection against harmful UVA & UVB rays Combats & prevents signs of photo-aging Gives a matte finish Perfect for all skin types
85g/3oz
Regular Price $60.00
Member Price
(join now)
By cew
of Altona, Victoria
5 / 5 Stars
Fabulous product ! Non-whitening and totally matte without any hint of dryness. Disappointed it's out of stock at the moment. On the expensive side but worth every cent.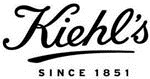 Formulated with real pineapple & papaya fruit Blended with finely ground scrub grains Gently & naturally exfoliates skin Effectively removes dead skin cells, dirt & impurities Natural vitamin oils enhance superb skin effects Leaves skin clean, soft & fresh Suitable for all skin types
100ml/3.4oz
Regular Price $55.00
Member Price
(join now)
By Monty
of ramsgate, nsw
3 / 5 Stars
Ineffective as a scrub, grains are too fine to have an exfoliating effect and lift dead skin cells. A nice everyday cleanser however. Pleasant scent.
A multi-benefit anti-aging liquid foundation Formulated with Matrixyl 3000 - anti-wrinkle & lifting peptides Helps restore & maintain skin's youthful appearance while boosting elasticity Blended with Litchiderm derived from lychee fruit Helps protect skin from dehydration, oxidative stress & accelerated aging Infused with Green Tea & Vitamin E, rich in anti-oxidants Helps neutralize free-radicals & promote collagen production Loaded with light-diffusing spheres to cover imperfections Creates a soft, smooth, moist, radiant & flawless complexion
30ml/1oz
Regular Price $65.00
Member Price
(join now)
By Grace
of Melbourne, Vic
5 / 5 Stars
The only match for my super pale skin- so many light shades are too pink but this one is perfect. For flawless application dab on lightly with a damp beauty blender.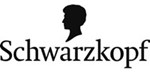 An intensively caring & repairing hair mask Features a rich consistency that delivers comprehensive, deep repair to damaged hair Formulated with Cura + Protein Complex to strengthen hair structure Developed with Amino Cell Rebuild Technology to recover hair's natural elasticity Provides 100% hair replenishment while reducing hair breakage Restores each strand to its optimal level of health Unveils shinier, bouncier & more manageable hair Ideal for fine to normal damaged hair
200ml/6.8oz
Regular Price $19.00
Member Price
(join now)
By Grace
of Melbourne, Vic
5 / 5 Stars
My go-to hair treatment - definitely cannot live without it. I apply it twice a week instead of conditioner and work it into the damaged lengths of the hair. Avoid your roots with this product otherwise they will get limp and greasy very easily.

A citrus aquatic woody fragrance for men Inspired by the depth & intensity of the Mediterranean Sea Fresh, spicy, breezy, watery, sophisticated & invigorating Top notes of aquatic accord & bergamot Heart notes of geranium, sage & rosemary Base notes of patchouli & incense Launched in 2015 Suitable for spring or summer wear
125ml/4.2oz
Regular Price $169.00
Member Price
(join now)
By Grace
of Melbourne, Vic
5 / 5 Stars
The most divine fragrance, subtle enough for daytime use but also deep enough for night wear. This fragrance is a top seller for a reason!
A gentle daily facial foam wash Features an oil-free & pH-balanced formula Creates a rich, thick lather to remove impurities, makeup & excess oil Contains enzymes found in pineapples for anti-inflammatory properties Leaves skin soft, smooth, clean & fresh Perfect for all skin types Sensitive-free
207ml/7oz
Regular Price $38.00
Member Price
(join now)
By ELLIE
of MEADOWBANK, New South Wales
5 / 5 Stars
I use it every night. This is a decent cleanser that removes makeup well without leaving a residue.
A pore-clearing facial mask Formulated with natural enzymes & fruit extracts to deeply penetrate skin Prevents clogged pores to reduce breakouts & shrinks enlarged pores Corrects & balances skin tone Unveils a clearer, smoother, more radiant & even-toned complexion Great for acne-prone skin
22g/0.7oz
Regular Price $11.00
Member Price
(join now)
By craveme
of Melbourne, VIC
5 / 5 Stars
great face sheet mask skin felt amazing after use
By craveme
of Melbourne, VIC
5 / 5 Stars
great face sheet mask skin felt amazing after use