All the latest Beauty Insights & Product Reviews
The reviews below are by real people and are not edited by The Beauty Club. The opinions and insights are from active Beauty Club members unless otherwise stated. Members do earn points for each of their reviews as an incentive only to review the products they purchased, the points are added to their account which are then redeemable for beauty products or gift vouchers. Join today and start earning points for your review.
There are a total of 1,919 reviewed products
A protective & moisturizing day lotion for the face & neck Lightweight, non-greasy texture is suitable for normal to dry skin Includes three essential ceramides that help lock in moisture & restore skin's epidermal barrier against water loss MVE technology encapsulates skincare ingredients such as ceramides to allow efficient delivery within the skin's epidermal barrier & slow release over time InVisibleZincTM Technology contains microfine zinc oxide that spreads easily & dries with a clear finish Shields skin against harmful sunrays with SPF 25 Leaving skin healthy & hydrated durably Non-comedogenic & fragrance-free
52ml/1.75oz
Regular Price $35.00
Member Price
(join now)
By twinmaker
of WINTHROP, WA
5 / 5 Stars
Light moisturising spf cream, my go to for outside.

Contains Tahiti Vanilla, Rose Essential Oil Helps prevent premature sun-aging by strengthening skin's natural resistance Blended with Jasmine Extract to shield cell's DNA Infused with Melon Extract to nourish & enhance skin's barrier Plus Rea from Tahiti to lessen cutaneous reactions caused by sun exposure Provides SPF 30 high protection Facilitates formation of a natural & durable tan
150ml/5oz
Regular Price $37.00
Member Price
(join now)
By Lily
of Auckland, Auckland
5 / 5 Stars
i love this sun cream, using for both face and body.
it's a very good product.

An anti-aging facial primer & brightener Helps unify skin tone & reduce the appearance of pores Formulated with Grapefruit Extract to boost radiance of skin Blended with antioxidant Apple Extract to maintain flexibility of skin Contains Green & White Tea Leaf Extracts & Royal Jelly for anti-aging & anti-inflammatory properties Ensures easy application & durable wear of makeup Creates a sleek, moist, flawless & youthful looking complexion Non-comedogenic, hypoallergenic, sensitivity-tested, dermatologist-tested
50ml/1.7oz
Regular Price $57.00
Member Price
(join now)
By Lily
of Auckland, Auckland
5 / 5 Stars
it's the best facial primer. i've been using it for years.
highly recommend to other ladies.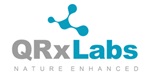 A skin repair serum containing a proprietary blend of peptides that stimulates collagen and elastin fibroblasts, encouraging the healing response of the skin. The advanced formula combines this peptide complex with pure chamomile extract, a natural ingredient that helps to sooth the skin and to reduce inflammation.
30ml
I smother this on my skin before, during and for 12 hours after using my 1mm dermaroller on my face quarterly and my 2mm dermaroller on my stretch marks on my body. It's the best thing I can use as it doesn't Sting and my skin recovers quickly from the dermaroller.
By k-me
of Clontarf, QLD
4 / 5 Stars
I have been using a variety of the QRx Labs products for a few months, very good value for money, easy to use, non offensive smells. As I have aged I have developed more sensitive skin and the QRxLab products are working great for me.
By beauty-en-pointe
of Essendon, Victoria
5 / 5 Stars

I have been using this serum for nearly 2 weeks now, and so far,I'm really impressed, it absorbs quickly, and delivers a great radiance to the skin.
I have sensitive skin and it did not break me out. I use this serum when I do my dermaroller treatments, and it has helped to soothe and heal my skin after each treatment.

Features an advanced formula containing silk Helps shield hair from thermal damage caused by the hottest flat & curling irons Provides long-lasting styling results with ultimate shine Paraben-free To use: Section hair & spray evenly over dry hair. Use heating tools & style as desired
237ml/8oz
Regular Price $31.00
Member Price
(join now)
This performs exceptionally well especially for the price. It genuinely protects my fine hair that undergoes quite a bit of heat through straightening or curling regularly. I find my hair is getting thick and longer because I'm able to protect it so well.

A Hydration Support Formula with Ultra-Pure, Vegan Hyaluronic Acid Hyaluronic Acid (HA) can attract up to 1,000 times its weight in water. The molecular size of HA determines its depth of delivery in the skin. This formulation combines low-, medium- and high-molecular weight HA, as well as a next-generation HA crosspolymer at a combined concentration of 2% for multi-depth hydration in an oil-free formula. This system is supported with the addition of Vitamin B5 which also enhances surface hydration. A more advanced HA formulation with 12 forms of HA, including precursors of HA, is offered by our brand NIOD in Multi-Molecular Hyaluronic Complex. Note: Hyaluronic Acid is found in the skin naturally but its natural function within the skin is not hydration. Many products have used HA to claim hydration benefits, but HA is too large of a molecule to penetrate the skin and instead sits on the surface and can draw moisture out of the skin making the surface feel soft and hydrated temporarily, while making you feel like you need more HA after the product is rinsed. This formula uses three forms of HA with varying molecular weights, as well as an HA crosspolymer, to offer multi-depth hydration and visible plumping without drawing water out of the skin solely to improve temporary surface hydration. Directions Apply a few drops to face AM and PM before creams.
60ml
Regular Price $31.00
Member Price
(join now)
I love the ordinary brand for the price and the outstanding quality of the product and the effectiveness. I've been using this hyaluronic acid from the ordinary for nearly 5 years and I swear by it. I just turned 40 and have been reflecting on my aging over the last ten years. I cannot see any extra wrinkles on my face since I turned 30 and am receiving many compliments about how young im still looking.

Kohl Pencil creates sexy, striking eyes. It also helps in defining the shape of the eyes, adding a colour, and it can be smudged across the eyelid. It helps to prevent skin from losing its elasticity.
0.1 oz
Reliably stays in place with easy application and no nasty effects on my sensitive eyes

A strong hold, high precision hairspray Formulated with Acacia Honey to strengthen & protect hair Provides maximum strong hold even in the most humid weather Leaves no stickiness or stiffness Perfect for all hair types Can be used at any time of the day
100ml/3.35oz
This is a simple hair spray Spritz but it is strong, holding yet light and clean and washes out leaving no residue. my hair isn't heavy and weighed down or crunchy. I don't think I will go back to any normal hair sprays ever again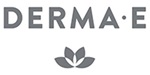 An antioxidant-rich, brightening nighttime moisturizer Formulated with 100% stable Vitamin C for brightening action Contains anti-aging Probiotics & antioxidant-rich Rooibos Stimulates cell turnover & neutralizes daily toxins while you sleep Reduces the appearance of fine lines & wrinkles while restoring overnight protectionUnveils a firmer, softer, smoother, more revitalized & even-toned complexion
56g/2oz
Regular Price $37.00
Member Price
(join now)
Love love love this cream! Would give it 10 stars if I could. I have been raving about it to everybody. I almost can't believe how effective it is from the first time I used it. My skin is soft and supple and clear and the tone is so even. I wear makeup everyday as I'm not happy with the red blotchy patches but this cream is so good I am going without makeup on occasion and my skin is just glowing. I'm able to use it in the morning under my makeup as well and my application of my makeup is normal but it is noticeably brighter and more Flawless. I just love it!!
Cetaphil Gentle Skin Cleanser not only cleanses but it moisturises the face and body, leaving your skin feeling clean and soft. Cetaphil Gentle Skin Cleanser helps your skin retain moisture because it moisturisers while it cleansers. The non-comedogenic formula means it wont clog your pores & sting your eyes! 
pH balanced.
Soap and Fragrance free.
Dermatologically tested.
Suitable for all skin types, including sensitive skin.   
Directions:
Wet your face with water and apply cleanser and rub in circular motion gently.Rinse.If you would like to use this with out water, apply cleanser and rub in a circular motion gently. Remove excess cleanser with a soft cloth.
Warnings:
Always read the label.Follow the directions for use.
500ml
Regular Price $21.00
Member Price
(join now)
I do like the fact that this doesn't make my skin react and my young son uses it to wash his body as well. But it is so watery and I'm using way too much of it as a result. Way over priced and won't buy again.