All the latest Beauty Insights & Product Reviews
The reviews below are by real people and are not edited by The Beauty Club. The opinions and insights are from active Beauty Club members unless otherwise stated. Members do earn points for each of their reviews as an incentive only to review the products they purchased, the points are added to their account which are then redeemable for beauty products or gift vouchers. Join today and start earning points for your review.
There are a total of 1,703 reviewed products

An effective anti-wrinkle patch treatment for the eyes & mouth Made of Natural Weighted Unbleached Craft Paper, Dextrin (Corn) based adhesive Helps lift & smooth crow's feet & marionette lines Enables skin to breathe & maintain its normal restoration at night while you sleep Paper can also be cut & tailored to your specific shape & needs Unveils a more elastic, younger looking eye & mouth areas To use: Apply to concerned areas as the final skincare step at night. Leave on for at least 3 hours or overnight, remove patch
144 Patches
Regular Price $36.00
Member Price
(join now)
By VR
of 3163, VIC
5 / 5 Stars
Great product, and for those thinking about Botox (Botox patented, administered by a dermal/medical professional), should consider this product before they do. (in my opinion). It is effective to leave on overnight and holds the crease(s) of the skin apart and shows a visible difference. Hence the name suggests 'frownies' as the common concern is the frown line between and above brows, often sorted out with relaxation and nourishing moisturizers. facials which include facial massages, serums and protection from the elements of the environment. The xantham gum I feel is the adhesive in this product. It has a lick and stick it approach. Worth a try. It does remove light fine downy hair and almost feels like those 'biore' strips you can purchase at chemists to clear blackheads (or) comedones. It does simultaneously clean the pores of the skin.

A full coverage foundation for moderate to major skin flaws With a lightweight creamy texture that glides on evenly Formulated with high purity pigments that create natural skin tones Provides all day hydration & twelve hours of consistent color wear Gives full coverage of vitiligo, birthmarks, rosacea, burns, pigmentation disorders, post-operative bruising & scars Shields skin against harmful UV rays with SPF 30 Leaves skin fresh, supple, sleek & flawless looking
28g/1oz
Regular Price $57.00
Member Price
(join now)
By VR
of 3163, VIC
5 / 5 Stars
Professionally recommended product. Easy to apply with a complexion brush. Very mat finish so for mature skin emulsifying an oil on top makes it more forgiving for mature skin. I prefer a dewy finish and it is possible to achieve it. Not sure who helped me with my skin tone match to this shade I thank them.

A dual-end lip makeup to promote health & beauty Lip exfoliator on one side that contains organic brown sugar Gently removes dull & dry skin Tinted lip plumper on other side that contains shea butter & peptides Gives lips a hint of natural, glowing pink while moisturizing Makes lips look fuller & diminishes lines to reduce feathering No chemical preservatives & synthetic dyes
3g/0.1oz
Regular Price $36.00
Member Price
(join now)
By Ally
of IVANHOE, Victoria
5 / 5 Stars
Excellent product - works really well and the two in one design is so convenient.
This moisturising lotion is a naturally nourishing, non-greasy lotion formulated with natural colloidal oatmeal and rich emollients to actively soothe and protect dry skin. This lotion leaves your skin feeling soft, smooth and naturally healthy.
12 oz
Regular Price $27.00
Member Price
(join now)
By twinmaker
of Winthrop, WA
5 / 5 Stars
I have quite dry skin, this cream puts the moisture back in and last all day

A powerful anti-aging eye cream Contains three active fractions of Olive Premium, exceptional sources of phytonutrients Blended with an active fraction of Myrtle to protect cells & tissue Provides an immediate visible beautifying effect & progressive global anti-aging benefits Visibly reduces the look of wrinkles, puffiness & dark circles Unveils a firmer, smoother, more brilliant & younger looking eye area To use: Apply day & night after cleansing around the edge of the eyes, smoothing from the inside out
15ml/0.51oz
Regular Price $76.00
Member Price
(join now)
By VR
of 3163, VIC
4 / 5 Stars
fantastic product, nourishing without feeling oily.
Thick viscosity, easy to apply. Visible difference after use. Reasonably visible difference. Effective. (Unfortunately couldn't find a bigger size). 15 ml is practical for eye creams. to demystify the usual size of eye creams they are packaged in small quantities for the reason of expiry, Cosmetic chemists take time to find the right size molecular ingredients that blend well with the eye area as it is delicate and more difficult to penetrate with protection and moisture. The cosmetic compounds to do this effectively are less stable and need only a small amount after opening. That is why they differ to general moisturizers. The eye area is also a smaller area to cover.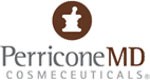 A lightweight, refreshing post-shave treatment for men Features an alcohol-free formula to relieve dryness Helps soothe irritation from razor burn, minor nicks & cuts Powered by Phytocannabinoids which are naturally-derived from the hemp plant Provides potent antioxidant benefits to stressed, oil-prone skin Infused with a crisp woodsy green fragrance Leaves skin calm, refreshed & healthy looking Perfect for all skin types Sulfate-free
118ml/4oz
Regular Price $69.00
Member Price
(join now)
By craveme
of Melbourne, VIC
5 / 5 Stars
true to this products claim this is a gentle face wash, does not foam too much but lovely face wash.

A high-performance lifting & anti-aging serum Formulated with BioNymph Tripeptide to encourage collagen renewal Contains "Age-Controlling Complex": liposomes of carnosine & lemon balm to prevent glycation Blended with Raspberry Stem Cells for anti-inflammatory & DNA repairing benefits Plus hyaluronic acid & imperata cylindrica extract to deliver instant & long-lasting moisture Visibly reduces the appearance of wrinkles, fine lines & crow's feet Unveils a firmer, sleeker, brighter, re-contoured & younger looking complexion
30ml/1.05oz
Regular Price $406.00
Member Price
(join now)
By SassyAnn
of Kardinya, Western Australia
5 / 5 Stars
This product has changed the look feel and texture of my skin. It has brightened age spots, lifts and repairs and leaves skin feeling great. It is costly but when used sparingly will last for 2-3 months.Highly recommend.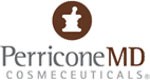 2 oz
Regular Price $177.00
Member Price
(join now)
By xenobia
of GYMPIE, QUEENSLAND
5 / 5 Stars
I am in the process of trying various neck firming therapies. I have just completed a bottle of the NIOD brand and found it extremely good. Now I have the MD Perricone Firming Neck Therapy cream, and am finding it also very good.

I turn 69 this year, and have not too many wrinkles around the neck area (lucky me), but in using these products I am finding that these products are holding off that deterioration of the skin.

I can highly recommend both products, although the MD Perricone cream is more of a simple white cream, while the NIOD product is a yellow/amber substance somewhere between a gel and a cream, and tends to be a bit sticky. It is the result though that counts in this part of the body, ie the neck. Both seem to be as effective as the other. It might come down to which texture a client might prefer.

For my part, both are extremely fine products and worth the investment in every way.



Xenobia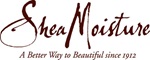 This bath instantly soothes stressed, dehydrated skin. It cleanse, revive and rehydrate skin. Energy boosting coffee cherry wakes up tired skin to restore radiance. Sulfate and paraben free.
16 oz
Regular Price $27.00
Member Price
(join now)
By Yasdnilr
of Arncliffe, NSW
5 / 5 Stars
I just had a bath and i'm in heaven. Brilliant bubble bath. Lovely body wash. Gorgeous smells. Beautiful feeling when you get out.

Thank you for selling Shea Moisture, Beauty Club!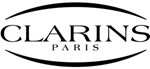 A balm that instantly moisturizes, brightens, and tightens facial contours so skin looks rested and relaxed. Its non-oily formula prepares skin for perfect makeup application and hours of luminous wear.
1.7 oz
Regular Price $60.00
Member Price
(join now)
By Yasdnilr
of Arncliffe, NSW
5 / 5 Stars
The only lip balm i've ever loved
By Yasdnilr
of Arncliffe, NSW
5 / 5 Stars
A fantastic moisturiser that does something mysterious to one's face. Can also be used under makeup as a kind of primer but i like it by itself.
By Yasdnilr
of Arncliffe, NSW
5 / 5 Stars
Ridiculously expensive I wore this all over Indonesia a few years ago and it was totally worth it. Really odd texture though, you've got to shake it of all things. But quite the best sunscreen i've ever used, brilliant for australia and under the hole in the ozone layer. it's also a primer which is great. Wish i could afford it all the time.