All the latest Beauty Insights & Product Reviews
The reviews below are by real people and are not edited by The Beauty Club. The opinions and insights are from active Beauty Club members unless otherwise stated. Members do earn points for each of their reviews as an incentive only to review the products they purchased, the points are added to their account which are then redeemable for beauty products or gift vouchers. Join today and start earning points for your review.
There are a total of 1,697 reviewed products

A high-performance lifting & anti-aging serum Formulated with BioNymph Tripeptide to encourage collagen renewal Contains "Age-Controlling Complex": liposomes of carnosine & lemon balm to prevent glycation Blended with Raspberry Stem Cells for anti-inflammatory & DNA repairing benefits Plus hyaluronic acid & imperata cylindrica extract to deliver instant & long-lasting moisture Visibly reduces the appearance of wrinkles, fine lines & crow's feet Unveils a firmer, sleeker, brighter, re-contoured & younger looking complexion
30ml/1.05oz
Regular Price $393.00
Member Price
(join now)
By SassyAnn
of Kardinya, Western Australia
5 / 5 Stars
This product has changed the look feel and texture of my skin. It has brightened age spots, lifts and repairs and leaves skin feeling great. It is costly but when used sparingly will last for 2-3 months.Highly recommend.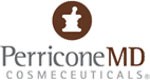 2 oz
Regular Price $171.00
Member Price
(join now)
By xenobia
of GYMPIE, QUEENSLAND
5 / 5 Stars
I am in the process of trying various neck firming therapies. I have just completed a bottle of the NIOD brand and found it extremely good. Now I have the MD Perricone Firming Neck Therapy cream, and am finding it also very good.

I turn 69 this year, and have not too many wrinkles around the neck area (lucky me), but in using these products I am finding that these products are holding off that deterioration of the skin.

I can highly recommend both products, although the MD Perricone cream is more of a simple white cream, while the NIOD product is a yellow/amber substance somewhere between a gel and a cream, and tends to be a bit sticky. It is the result though that counts in this part of the body, ie the neck. Both seem to be as effective as the other. It might come down to which texture a client might prefer.

For my part, both are extremely fine products and worth the investment in every way.



Xenobia

This bath instantly soothes stressed, dehydrated skin. It cleanse, revive and rehydrate skin. Energy boosting coffee cherry wakes up tired skin to restore radiance. Sulfate and paraben free.
16 oz
Regular Price $27.00
Member Price
(join now)
By Yasdnilr
of Banksia, NSW
5 / 5 Stars
I just had a bath and i'm in heaven. Brilliant bubble bath. Lovely body wash. Gorgeous smells. Beautiful feeling when you get out.

Thank you for selling Shea Moisture, Beauty Club!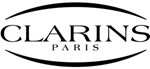 It tightens and helps to minimize fine lines and wrinkles. Smoothes and softens skin. Make up looks exceptionally radiant. As a regular or pick me up beauty treatment.
1.7 oz
Regular Price $58.00
Member Price
(join now)
By Yasdnilr
of Banksia, NSW
5 / 5 Stars
The only lip balm i've ever loved
By Yasdnilr
of Banksia, NSW
5 / 5 Stars
A fantastic moisturiser that does something mysterious to one's face. Can also be used under makeup as a kind of primer but i like it by itself.
By Yasdnilr
of Banksia, NSW
5 / 5 Stars
Ridiculously expensive I wore this all over Indonesia a few years ago and it was totally worth it. Really odd texture though, you've got to shake it of all things. But quite the best sunscreen i've ever used, brilliant for australia and under the hole in the ozone layer. it's also a primer which is great. Wish i could afford it all the time.

A colorless, easy to use pencil Contains plumping vegetal derived amino acids Helps build up lip contour & even out fine lines along lip line Enriched with aloe vera & vitamin E to nourish lips Makes your lips look fuller & smoother
1pc
Regular Price $57.00
Member Price
(join now)
By Yasdnilr
of Banksia, NSW
5 / 5 Stars
I use this every day under all sorts of lipstick and lipliner and quite often just buy itself. It's brilliant. It's soft and easy to apply and lasts for ages. No weird smell. Very expensive though and i dont really find the pencil format particularly cost effective but it's worth it.

Last pencil lasted about a year.
Neem Oil, documented in Sanskrit for 4000 years, and Hemp, cultivated for skin care in China as early as 4000 B.C., combine to refresh and moisturize delicate underarms.
2.25 oz
Regular Price $24.00
Member Price
(join now)
By Yasdnilr
of Banksia, NSW
4 / 5 Stars
I love this deodorant. You only need one application, any more and it's quite obvious on dark skin and hair. But it smells so incredible throughout the day. You'll suddenly smell a whiff at the end of the day. Keeps one relatively dry for a bit.
This nutrient rich face and neck cream Hydrate and illuminate skin. It instantly give a brightened and more youthful looking appearance and protect while infusing skin with hydrating moisture, leaving skin texture perfect for makeup application.
2 oz
Regular Price $35.00
Member Price
(join now)
By Yasdnilr
of Banksia, NSW
5 / 5 Stars
I AM SO HAPPY WE CAN BUY SHEA MOISTURE AND NUBIAN HERITAGE IN AUSTRALIA!!!

This is a lovely moisturiser that i use every single morning under a primer and makeup. It's beautiful, it's silky, it doesn't over oil and it smells incredible. I also use it all the way onto my chest for old age therapy. Love it

An immediately cooling rollerball Features an oil-free, non-irritating formula Formulated with caffeine, powerful antioxidants & relieving botanicals Helps massage away eye bags, invigorate & nourish puffy eye areas Counteracts dark circles & instantly illuminates eye skin Ophthalmologist tested To use: Roll under each eye from inner corner to outer corner twice with mild pressure. Apply day & evening or whenever necessary throughout the day
15ml/0.5oz
Regular Price $49.00
Member Price
(join now)
By Yasdnilr
of Banksia, NSW
5 / 5 Stars
I've been using this for a long time. The only thing to depuff my eyes in the morning. Won't use anything else.

Trick: keep it in the fridge.
By The Beauty Club Beauty Editor
of Melbourne, VIC
5 / 5 Stars
Ingredients:
Water, Butylene Glycol, Glycerin, Caffeine, Panthenol, Polygonum Cuspidatum Root Extract, Grape Seed Extract, Spike Moss Extract, Rosemary Extract, Hops Extract, Pomegranate Juice Extract, Tangerine Peel Extract, Yeast Extract, Biosaccharide Gum-1, Linolenic Acid, Sodium Hyaluronate, Laureth-7, Linoleic Acid, Glycine, Carbomer, Cyclodextrin, Hydroxyproline, Acrylates Copolymer, C13-14 Isoparaffin, Polyacrylamide, Caprylyl Glycol, Proline, Ethyl Bisiminomethylguaiacol Manganese Chloride, Nordihydroguaiaretic Acid, Xanthan Gum, Hexylene Glycol, Disodium Edta, Phenoxyethanol, Titanium Dioxide, Mica

By Kelsha
of ORANGE, NSW
4 / 5 Stars
Clinique does it again with the All About Eyes Serum - the metal massage ball provides almost immediate relief to puffy eyes and the product is not irritating in any way. The product does not leave an oily residue and the skin soaks up the moisture immediately.

If I could change one thing about this product, it would be the amount of serum that comes out when the ball is rolled over the eye - I'd love to be able to rub the delightfully cool ball over my eye area multiple times but doing it more than twice sees too much serum left on the skin.

Well done, Clinique!

This formula uses advanced adaptive silicones to act as a matte, hydrating, blurring primer for makeup that looks higher in definition and adheres for longer. The formula can also be used alone as a non-greasy hydrator that reduces the looks of pores and of imperfections. Directions Use as the last step in skincare regimen either on its own or as a makeup primer.
30ml
Regular Price $9.00
Member Price
(join now)
By Yasdnilr
of Banksia, NSW
5 / 5 Stars
This is amazing and the primer I've been looking for. I've been wearing it without make up. Completely blurs pores and stops shine throughout the day. Doesn't quite stand up to a hot Sydney day but what does? Looking forward to testing it on a warm night out.
By Grace
of Melbourne, Vic
5 / 5 Stars
A very basic, easily spreadable primer - and so cheap! This products has no bells or whistles, but does exactly what you need it to do. It is going to become one of my beauty bag staples for a long time.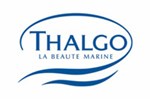 A highly nourishing & energizing facial mask Contains marine derived ingredients to drench the epidermis in mineral-replenishing vital water Restores barrier function of the epidermis Blended with hyaluronic acid to lock in moisture Restores comfort & vitality to skin Boosts the natural detoxification process of skin cells Unveils a softer, fresher, plumper, more radiant & energized complexion For professional use only
150ml/5.07oz
Regular Price $116.00
Member Price
(join now)
By Mandela
of Kerikeri, Northland
5 / 5 Stars
Divine, plumped, tightened skin. Helps offset a demanding work schedule, by replenishing loss moisture.