All the latest Beauty Insights & Product Reviews
The reviews below are by real people and are not edited by The Beauty Club. The opinions and insights are from active Beauty Club members unless otherwise stated. Members do earn points for each of their reviews as an incentive only to review the products they purchased, the points are added to their account which are then redeemable for beauty products or gift vouchers. Join today and start earning points for your review.
There are a total of 1,583 reviewed products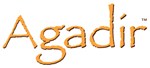 A lightweight, anti-color fade conditioner Formulated with 100% pure & certified Argan oil Contains Vitamin E, antioxidants & unsaturated essential fatty acids Blended with Omega-6 & 9 Helps detangle, sleek & brighten dry, frizzy hair Shields hair against heat & chemical damage Infused with protective sunscreen to repair & consolidate damaged hair Reveals nourished & healthier hair in brilliant color Ideal for all hair types Free of sulfate & paraben
1000ml/33.8oz
Regular Price $54.00
Member Price
(join now)
By Angela
of Ascot Vale, VIC
4 / 5 Stars
I have super thick hair, and this product works through it pretty easily. It's maybe just a little bit thin, so it doesn't feel quite like it is 'soaking in' when you leave it on for a couple of minutes.

The scent is very strong. I also find my hair takes a day after washing to settle down from being a bit poofy to being sleek again.

Definitely value for money though.
By Kailas
of MODBURY, SA
4 / 5 Stars
This had been my absolute choice of hair conditioner (and treatment) for about 3 years now.

I have fine curly to frizzy thick coloured long hair and leave it in my towel dried hair for at least 5 minutes before rinsing.

In case your nose is sensitive to fragrance this one has an obvious oriental fragrance which sometimes I find a bit much. However there are many shampoos and conditioners with a much stronger balsam fragrance which I cannot tolerate

A High-Strength Lactic Acid Superficial Peeling Formulation Lactic Acid is an alpha hydroxyl acid that exfoliates the skin. This 10% formulation offers mild exfoliation and is supported with a purified Tasmanian pepperberry known to reduce signs of inflammation and sensitivity that is often associated with exfoliation. A milder 5% formula is available here. This formula contains a studied Tasmanian Pepperberry derivative to help reduce irritation associated with acid use. This derivative is of plant origin and varies in colour seasonally and this colour variation may be apparent in the formula from time to time. Contraindications: Lactic Acid should not be used on sensitive, peeling or compromised skin. Please refer to additional sun protection note and other warnings in provided Directions. This pH of this formula is approximately 3.8. Lactic Acid has a pKa of 3.8 and pKa is the most important aspect to consider in formulating with acids. pKa implies acid availability. When pKa is close to pH, there is an ideal balance between salt and acidity, maximizing effectiveness of the acid and reducing irritation. Higher pH numbers in such a case would increase salt which counter-intuitively would make the formula even more irritating than if the formula was more acidic. Note: While Lactic Acid can result in quick visible benefits, we generally suggest indirect forms of skin exfoliation in favour of direct forms such as this formula due to potential inflammation and sensitivity associated with acids. Please refer to NIOD's Non-Acid Acid Precursor for such a reference. Directions: Apply once per day, ideally in the PM. Can be diluted with other treatments to reduce strength until skin develops tolerance. Avoid contact with eyes. If irritation persists, discontinue use and consult a physician. (Sunburn Alert: This product contains an alpha hydroxy acid (AHA) that may increase your skin's sensitivity to the sun and particularly the possibility of sunburn. Use a sunscreen, wear protective clothing, and limit sun exposure while using this product and for a week afterwards.)
30ml
By beauty-en-pointe
of essendon, Victoria
5 / 5 Stars
I have dry and sensitive skin that is prone to dullness and hyperpigmentation, so this product takes care of most of my skin concerns in one single product. It brightens and clarifies my skin so nicely, giving it a much more youthful and glowy appearance. I also find that it enhances the penetration of my serums and moisturisers, so it amps up everything else I put on top. What makes this product so special however is the fact that it uses lactic acid, which is much gentler than glycolic acid (the standard AHA used in most products) as it has a higher molecular weight, but it is also proven to be more effective at correcting hyperpigmentation scars. While this product does tingle on my skin, it doesn't sting or irritate my sensitive skin as much as glycolic acid does, which is a win-win for me. Lactic acid is also much more expensive to produce versus glycolic or mandelic acid, so the fact that this product is so cheap makes it all the better!


High-Strength Vitamin and Mineral Blemish Formula Niacinamide (Vitamin B3) is indicated to reduce the appearance of skin blemishes and congestion. A high 10% concentration of this vitamin is supported in the formula by zinc salt of pyrrolidone carboxylic acid to balance visible aspects of sebum activity. Contraindications: If topical Vitamin C is used as part of skincare, it should be applied at alternate times with this formula (ideally Vitamin C in the PM and this formula in the AM). Otherwise, Niacinamide can affect integrity of pure-form Vitamin C (L-Ascorbic Acid). Note: While Niacinamide and Zinc PCA reduce the look of blemishes and balance visible sebum activity, neither is a treatment for acne. For persistent acne-related conditions, we recommend the use of Benzoyl Peroxide and/or Retinoic Acid. We do not recommend the use of Salicylic Acid. This formulation can be used alongside acne treatments if desired for added visible skin benefits. Directions: Apply to entire face morning and evening before heavier creams.
30ml
Regular Price $12.00
Member Price
(join now)
By beauty-en-pointe
of essendon, Victoria
5 / 5 Stars
I love this product! I have a mix of minimal cystic acne, small whiteheads, and blackheads. I don't think this product helps with the blackheads or cysts, but it does an amazing job at healing recently popped pimples. It calms down the redness and inflammation. If you tend to go on picking rampages you need this! Normally I would look crazy with red spots the next but this stops that. This has also helped reduced hyper pigmentation left by old cysts. And if you're just looking for a product that generally brightens your skin, this is it. All in all I love this and will definitely repurchase!


A Hydration Support Formula with Ultra-Pure, Vegan Hyaluronic Acid Hyaluronic Acid (HA) can attract up to 1,000 times its weight in water. The molecular size of HA determines its depth of delivery in the skin. This formulation combines low-, medium- and high-molecular weight HA, as well as a next-generation HA crosspolymer at a combined concentration of 2% for multi-depth hydration in an oil-free formula. This system is supported with the addition of Vitamin B5 which also enhances surface hydration. A more advanced HA formulation with 12 forms of HA, including precursors of HA, is offered by our brand NIOD in Multi-Molecular Hyaluronic Complex. Note: Hyaluronic Acid is found in the skin naturally but its natural function within the skin is not hydration. Many products have used HA to claim hydration benefits, but HA is too large of a molecule to penetrate the skin and instead sits on the surface and can draw moisture out of the skin making the surface feel soft and hydrated temporarily, while making you feel like you need more HA after the product is rinsed. This formula uses three forms of HA with varying molecular weights, as well as an HA crosspolymer, to offer multi-depth hydration and visible plumping without drawing water out of the skin solely to improve temporary surface hydration. Directions Apply a few drops to face AM and PM before creams.
30ml
By beauty-en-pointe
of essendon, Victoria
5 / 5 Stars
This serum is truly amazing! Super hydrating, smooths and plumps the skin beautifully. I use this am and pm. All The Ordinary products are totally affordable with amazing results. It feels wonderful on the skin and absorbs quickly. It plumps my lines and wrinkles. Can't say enough good things about it. It works and you need this in your life.


A Stable Emulsion of Next-Generation Forms of Retinoid This formulation combines two forms of next-generation retinoid actives in a combined concentration of 2% by weight: These two actives are: a) Solubilized Hydroxypinacolone Retinoate is a highly-advanced form of retinoid which is, in fact, a non-prescription ester of all-trans direct retinoic acid that offers a multi-fold better effect against signs of ageing than retinol, retinyl palmitate and nearly all other forms of non-prescription retinoid; b) a sustained-delivery form of pure retinol in a protective capsule system which supports both the delivery and the effect of Solubilized Hydroxypinacolone Retinoate. Both forms of retinoid used avoid the irritation associated with retinoid (including retinol) use while delivering better visible results against signs of ageing. Directions: Apply a few drops to face in the PM as part of your skincare regimen. Do not use with other retinoid treatments. Use sun protection in the AM.
30ml
Regular Price $21.00
Member Price
(join now)
By beauty-en-pointe
of essendon, Victoria
5 / 5 Stars
This product has a milky consistency and smells a bit like oil. It spreads easily and absorbs quickly without being greasy. I use it after my toner, and before my moisturiser at night. I started by using it twice a week, and eventually every other day, and now I use it every night. I have definitely noticed a significant improvement in my pigmentation, texture and overall skin clarity. Will be buying again.

A Stable Emulsion of Retinol This water-free formulation contains 1% pure Retinol, an ingredient that can reduce the appearances of fine lines, of photo damage and of general skin ageing. While Retinol has been studied extensively, it is irritating to the skin and newer technologies exist that mimic the visible effects of Retinol without causing skin irritation. For this reason, we generally recommend using Advanced Retinoid 2% instead of this formulation. Note: This formulation can be diluted to reduce irritation potential while skin builds tolerance. Directions: Apply a small amount to face in the PM as part of your skincare regimen. Do not use with other retinoid treatments. Use sun protection in the AM.
30ml
By beauty-en-pointe
of essendon, Victoria
5 / 5 Stars
Brilliant addition to my bedtime beauty regime! I didn't get on very well with using pure retinol as I just couldn't cope with the excessive peeling on my face. So I thought I'd give this a go. I been using this for about a month and I can see the difference in my skin/fine lines and overall texture. This product has not made my skin dry or peel, so for me it's a winner!


A Lightweight Plant-Derived Solution to Support Healthy Hydration Squalane is a saturated and stable hydrocarbon that is found naturally in the skin. It has very high emollience, is an exceptional hydrator and can prevent ongoing loss of hydration that impairs dermal suppleness. Squalane is non-comedogenic and is suitable for use on all skin types. It can also be applied to hair to increase heat protection, add shine and reduce breakage potential. Note: This product uses 100% pure plant-derived Squalane that is ECOCERT approved and is a USDA Certified Bio-based Product. Directions: Apply a few drops daily or as needed to entire face ideally after water-based treatments.
30ml
Regular Price $17.00
Member Price
(join now)
By beauty-en-pointe
of essendon, Victoria
5 / 5 Stars
I love this product. I get dry spots, and in the evening I can wear facial oils, but during the day I need something that layers well under mymakeup. This is it! It reduces flaky spots but does not cause my makeup to crack and break down. Just a couple of drops after my serum and prior to moisturiser. Not oily, and fragrance-free! it has become a permanent part of my routine.

Multi-Technology Peptide Serum This formula combines a comprehensive array of studied technologies to target multiple signs of ageing at once. The technologies are Matrixyl 3,000 peptide complex (with palmitoyl-pentapeptide 35), Matrixyl Synthe'6 peptide complex (with palmitoyl tripeptide-38), Syn-Ake peptide complex (with dipeptide diaminobutyroyl benzylamide diacetate), Relistase peptide complex (with acetylarginyltryptophyl diphenylglycine), Argirelox peptide complex (with acetyl hexapeptide-8, pentapeptide-18), Probiotic complex (with lactococcus lactis lysate), in a base of 11 skin-friendly amino acids and multiple hyaluronic acid complexes. The total concentration of these technologies in the formula by weight is 25.1%. Directions: Apply to the entire face in the AM and PM after cleaning.
30ml
Regular Price $30.00
Member Price
(join now)
By beauty-en-pointe
of essendon, Victoria
5 / 5 Stars
I'm obsessed with the Buffet in particular. I apply it both am and pm and the combination of peptides really do make a difference in relaxing stressed out muscles that cause fine lines. Basically i love it! It leaves my complexion smooth, plump and healthy-looking.

By craveme
of Melbourne, VIC
5 / 5 Stars
Geat Product!

Daily Support Formula for Hair and Skin This formulation uses 100% pure Moroccan Argan Seed Oil extracted through a cold pressing that preserves the integrity of the oil's fatty acids, vitamins, phenols (including caffeic acid) and carotenes. Argan oil's main fatty acid content is made up of oleic acid and linoleic acid. The oil supports healthy skin and reduces the appearance of flaking. It also adds soft sheen and strength to hair. Note: Supplied in UV-protective packaging. Directions: Hair Application_Work through damp, clean hair daily or as needed. Skin Application_Apply a few drops to the entire face once daily or as needed.
30ml
By beauty-en-pointe
of essendon, Victoria
5 / 5 Stars
This oil is gorgeous. It is moisturising, absorbs quickly and is non-greasy. I have been using it as a moisturiser day and night, and I haven't noticed any congestion in my skin. I've also tried it in my hair and it absorbs well (best overnight). This comes in a standard dropper format like all other argan oils. At this price, I can afford to slather it on everywhere as much as I like! Highly recommend!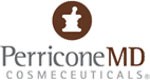 An innovative, fragrance-free color treatment Features a lightweight, fluid texture Contains light-reflecting pigment pearls that bring instant radiance to skin Formulated with brightening Vitamin C Ester to diffuse imperfections caused by sun damage Accentuates cheek contours & youthful definition through a universally flattering shade Improves skin tone & smoothes skin's texture Provides a soft, pearlized effect Creates a naturally healthy looking complexion
10ml/0.3oz
Regular Price $51.00
Member Price
(join now)
By Grace
of Melbourne, Vic
5 / 5 Stars
A perfectly subtle highlight for a dewy, glowing look. Perricone MD has mastered natural makeup.
Only a small drop is required on the brow and cheek bones to achieve the desired look. Blends extremely well with liquid foundation.