All the latest Beauty Insights & Product Reviews
The reviews below are by real people and are not edited by The Beauty Club. The opinions and insights are from active Beauty Club members unless otherwise stated. Members do earn points for each of their reviews as an incentive only to review the products they purchased, the points are added to their account which are then redeemable for beauty products or gift vouchers. Join today and start earning points for your review.
There are a total of 1,851 reviewed products
An efficacious acne treatment lotion Formulated with highly micronized Benzoyl Peroxide, one of the most potent antibacterial agents Helps remarkably lessen the appearance of acne lesions & prevents their recurrences Blended with specialized non-comedogenic emollients to reduce dryness & irritation Restores a clear & healthy-looking complexion
119ml/4oz
Regular Price $56.00
Member Price
(join now)
By Flee
of Berwick , Victoria
5 / 5 Stars
I love this product! I have shocking hormonal acne from PCOS and over the years I have tried everything under the sun. This was recommended by a youtuber. It's great i bought the matching cleanser too. As a set they work fantastic but just talking about this product. I love how it Has a lotion texture so you seeps straight into your skin within seconds. I have found it has actually really worked on my skin unfortunately for my condition nothing is going to stop the acne altogether but this is slowing down the breakouts.It also doesn't dry out my skin very moisturising for the type of product that it is which is very surprising considering it's 10% I have just purchased my second bottle because I am getting very low on my first bottle and I don't want to run out of this.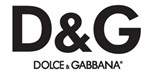 A floral fruity fragrance for modern women Sweet, tasty, tropical, sunny, warm & cheerful Top notes are mango, grapefruit & quince Middle notes are jasmine, orange blossom & tuberose Base notes are white woods, Australian sandalwood & white musk Launched in 2020 Recommended for spring or summer wear
75ml/2.5oz
Regular Price $146.00
Member Price
(join now)
By Morena
of ST MARYS, NSW
5 / 5 Stars
The most wonderful fragrance ever I just 😍
Launched by the design house of Cartier in the year 1981. This oriental fragrance has a blend of galbanum, carnation, neroli, patchouli, and sandalwood notes.
3.3 oz
Regular Price $77.00
Member Price
(join now)
By Skweekah
of Lewisham, NSW
5 / 5 Stars
A truely magical fragrance. So rich, seductive, full-bodied. Not offensive in any way. I have all of the heavy-hitters - Kouros, Antaeus, Polo, Gentleman, Paco Rabanne, Bel Ami. This once sits proudly amongst these greats. It will always be in my collection. And, The Beauty Club has the best range at the best prices. The membership is totally worth it!

A restorative styling cream for curls or waves Developed with Curl Recall Technology that instantly reforms curls Instantly restores shape to flattened, collapsed curls Offers maximum curl retention that protects hair from humidity Leaves curls perfectly defined
125ml/4.22oz
Regular Price $24.00
Member Price
(join now)
Like most curly girls I have probably spent a fortune on products over the years. I keep coming back to this. I still get some frizz and the product does build up, just dont apply every day its easy just to dampen and revive. I use it with Screw It and a little sirum and bingo.
My curls are uneven and vary between spiral and loose. I've finally realised that creams work best for me.

A lightweight medium-coverage formulation that offer moderate coverage that looks natural with a very lightweight serum feel. The foundations offer a semi-matte finish and are compatible with most primers and are designed to work exceptionally well with the primers offering from The Ordinary.
30ml
Regular Price $7.00
Member Price
(join now)
By Bonnie
of Dalyellup, Western Australia
5 / 5 Stars
This Serum glides on evenly with a soft make-up brush, a little bit goes a long way, great value product

Vitamin C is an effective antioxidant and its pure form of L-Ascorbic Acid has been shown to reverse multiple signs of skin ageing while brightening the skin when applied topically. This water-free, silicone-free formula provides 23% pure L-Ascorbic Acid which remains completely stable due to the absence of water. The system is supported with addition of dehydrated spheres of Hyaluronic Acid to offer visible surface smoothing alongside the benefits of Vitamin C. This treatment is ideally applied at bedtime. Directions Apply a small amount to face in the AM or the PM. A slight tingling sensation can be expected after application.
30ml
Regular Price $12.00
Member Price
(join now)
By Bonnie
of Dalyellup, Western Australia
5 / 5 Stars
My skin loves this Vit C, I found it gentle enough to add straight into my routine every night

A Hydration Support Formula with Ultra-Pure, Vegan Hyaluronic Acid Hyaluronic Acid (HA) can attract up to 1,000 times its weight in water. The molecular size of HA determines its depth of delivery in the skin. This formulation combines low-, medium- and high-molecular weight HA, as well as a next-generation HA crosspolymer at a combined concentration of 2% for multi-depth hydration in an oil-free formula. This system is supported with the addition of Vitamin B5 which also enhances surface hydration. A more advanced HA formulation with 12 forms of HA, including precursors of HA, is offered by our brand NIOD in Multi-Molecular Hyaluronic Complex. Note: Hyaluronic Acid is found in the skin naturally but its natural function within the skin is not hydration. Many products have used HA to claim hydration benefits, but HA is too large of a molecule to penetrate the skin and instead sits on the surface and can draw moisture out of the skin making the surface feel soft and hydrated temporarily, while making you feel like you need more HA after the product is rinsed. This formula uses three forms of HA with varying molecular weights, as well as an HA crosspolymer, to offer multi-depth hydration and visible plumping without drawing water out of the skin solely to improve temporary surface hydration. Directions Apply a few drops to face AM and PM before creams.
30ml
Regular Price $12.00
Member Price
(join now)
By Bonnie
of Dalyellup, Western Australia
5 / 5 Stars
I use this every morning and every night, good for all skin types
By Catit
of Bli Bli, Queensland
5 / 5 Stars
A must-have in your routine.
Absorbs immediately, and plumps skin beautifully
A true winner!!
By Lucy
of Cranbourne, Victoria
5 / 5 Stars
Absorbs instantly for beautifully plump, hydrated skin.

Natural Moisturizing Factors (NMF) are elements that keep the outer layer of the skin protected and well-hydrated. NMF are made up of multiple amino acids, fatty acids, triglycerides, urea, ceramides, phospholipids, glycerin, saccharides, sodium PCA, hyaluronic acid and many other compounds that are naturally present in the skin. This formula offers non-greasy hydration that acts as a direct topical supplement of impaired NMF components. It contains 11 amino acids, phospholipids, alpha/beta/gamma fatty acids, triglycerides, sterols and sterol esters, glycerin, ceramide precursors, urea, saccharides, sodium PCA and hyaluronic acid. It offers immediate hydration and lasting results with continued use.
100ml
Regular Price $13.00
Member Price
(join now)
By Bonnie
of Dalyellup, Western Australia
5 / 5 Stars
Great every day moisturiser, and good value product
By Catit
of Bli Bli, Queensland
4 / 5 Stars
This is a good day time moisturiser.
Not too heavy and not too light.
I mix it with TO squalane in the morning.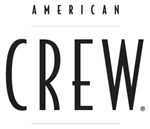 It is a lightweight, fast-absorbing formula that has oil based formula specially designed for beard care, with beneficial oils that instantly conditions and keeps the beard soft and well-groomed.
1.7 oz
Regular Price $31.00
Member Price
(join now)

Launched by the design house of Christian Dior in the year 2013. This floral fragrance has a blend of tunisian neroli oil, roses, and patchouli notes. It is recommended for daywear.
3.4 oz
Regular Price $108.00
Member Price
(join now)
By Vee
of Sydenham, Vic
5 / 5 Stars
Incredibly feminine and flowery scent. So elegant and at the same time so playful. Smells great and I always get compliments when wearing it!
The only downside about this product is that the lid is slightly awkward - it can often come off if not put on properly or can be a bit stiff to remove.