All the latest Beauty Insights & Product Reviews
The reviews below are by real people and are not edited by The Beauty Club. The opinions and insights are from active Beauty Club members unless otherwise stated. Members do earn points for each of their reviews as an incentive only to review the products they purchased, the points are added to their account which are then redeemable for beauty products or gift vouchers. Join today and start earning points for your review.
There are a total of 1,796 reviewed products

An exfoliating & nourishing lip balm Features a concentrated grainy texture that gently exfoliates & transforms into a balm upon application Provides an incredibly flattering color Infused with a sweet addictive scent Unveils softer, smoother, fresher, dewier & naturally rosy lipsTo use: Any time of day, generously apply by gliding along the lip or massaging in small circles to smooth, re-hydrate & nourish dry skin
3.5g/0.12oz
Regular Price $52.00
Member Price
(join now)
By Cinta
of Melbourne, VIC
5 / 5 Stars
My lips are instantly moisturised after using this product! I love using this during the day and also before bed. This lip balm also gives my lips a little bit of colour and shine. 5 stars from me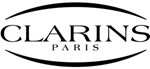 An easy-to-use, ultra-volumizing mascara Contains Volume Boost complex to boost volume of lashes Infused with cassia flower wax to deliver instant volume Provides intensely black color Unveils fuller, thicker & magnified lashes with regular use
8ml/0.2oz
Regular Price $44.00
Member Price
(join now)
By Cinta
of Melbourne, VIC
5 / 5 Stars
This mascara makes my lashes looks really thick, natural and long! I only need to use one application to achieve the best results! I would highly recommend this to anyone with straight, thin lashes

This light-textured formula contains an extremely high 5% concentration of caffeine, supplemented with highly-purified Epigallocatechin Gallatyl Glucoside (EGCG) from green tea leaves. Independent studies have shown that topical use of each of caffeine and EGCG can help reduce looks of puffiness and of dark circles in the eye contour. Additional studies have shown that caffeine can also reduce the appearance of cellulite. Directions Massage a small amount onto the eye contour AM and PM.
30ml
Regular Price $14.00
Member Price
(join now)
By Mosa
of Coorparoo, QLD
5 / 5 Stars
I love this product I normally use the buffet which is thicker and takes longer to absorb but this one not only has copper peptides which help with skin regeneration it feels more lightweight and makes my skin look perfect.
By Mosa
of Coorparoo, QLD
5 / 5 Stars
It is a very nice feeling oil it absorbs easily it feels like a dry oil, it does not make me break out at all and my skin looks so nice the next day.
By Mosa
of Coorparoo, QLD
5 / 5 Stars
This product feels so lightweight it absorbs in your skin so fast, I love it, It has a funny smell but no fragrance so perfect for sensitive skin.

A cool, aromatic clay masque Formulated with English kaolin clay & bentonite Helps absorb excess oils & draw out impurities from skin Deeply cleanses, moisturizes & tones skin Scented with Aveda's own pure-fumeTM aroma to enhance the mood Leaves skin clear, refined & conditioned Perfect for all skin types To use: Apply a thick layer to cleansed face, neck & décolleté. Leave on 5-10 minutes, then remove with Aveda shammy or washcloth & water. Follow with daily regimen
125ml/4.2oz
Regular Price $63.00
Member Price
(join now)
By Venessa
of 3163, VIC
5 / 5 Stars
In a professional treatment, blending this with the AVEDA liquid exfoliant for a masque is also known as the clay whip. It helps with decongestion of the pores, brings life back to dull lack lustre skin and is non irritating. It also has kaolin clay which is fine and also used in porcelain products. I have never known anyone to react to it. Some results though fair better than others.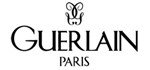 A romantic, irresistible fragrance for women Top note: Bergamot, anise Middle note: Carnation, orange blossoms, rose and tuberose Endnote: Heliotrope, iris, vanilla, musk The representation of a landscape on a summer night Recommended for daytime wear
75ml/2.5oz
Regular Price $143.00
Member Price
(join now)
By Kissybee
of NURIOOTPA, SA
5 / 5 Stars
This is such a classic fragrance and it's been widely overlooked. I love to wear it for its beauty, complexity, and subtlety. If compliments factor into your decision then you'll receive plenty! A fragrance for cooler weather, but unlike heavy scents (think Poison or Agent Provocateur) it's not remotely cloying.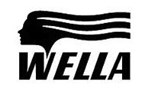 A nourishing conditioner for normal to dry hair Offers re-hydration & long-lasting moisture without weighing hair down Contains special ingredients & active substances including Glycerine, D-Panthenol, Glucose & fructose Helps lock moisture in skin Reveals softer, smoother & shiner hair
200ml/6.67oz
Regular Price $29.00
Member Price
(join now)
By Cinta
of Melbourne, VIC
5 / 5 Stars
This conditioner goes so well together with my SP Balance Scalp Shampoo. I would recommend this to anyone who has fine and thin hair also as it does not weigh your hair down. This is the healthiest my hair has ever been! LOVE LOVE LOVE!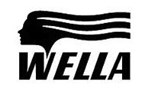 A lightweight intensive treatment mask for fine hair Adds vitality, stability & persistent volume to hair without overloading it Unveils fuller & stronger hair To use: Apply to shampooed hair, leave on for 5-10 minutes. Add heat for optimum results
200ml/6.67oz
Regular Price $46.00
Member Price
(join now)
By Cinta
of Melbourne, VIC
5 / 5 Stars
I have finally found the perfect hair mask for my fine hair! This product does not weigh my hair down like most rich hair masks. I have noticed that my hair has become fuller and more voluminous when using it. If you are after a hair volumizing mask, this is the product for you!!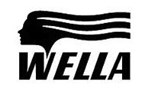 A balancing & relieving shampoo for sensitive scalps Features a skin friendly pH value to mildly nurture sensitive scalps Reinforces thin hair to minimize hair loss Optimally prepares scalp for hair loss treatment Unveils healthier hair & a more comfortable scalp To use: Apply evenly onto wet hair & massage in. Rinse well
250ml/8.33oz
Regular Price $34.00
Member Price
(join now)
By Cinta
of Melbourne, VIC
5 / 5 Stars
My favourite shampoo as it is excellent for my super sensitive scalp. I have noticed I don't lose as much hair when using this product. My hair has become much more full and voluminous. Most shampoos I use strip the oils from my hair and scalp, but not this shampoo!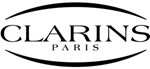 An instant pore perfecting serum Contains firming Vine Flower cells & mattifying Organic Strawberry Tree fruit extracts Visibly tightens & purifies enlarged pores Blended with tamarind pulp acid to naturally exfoliate pore-clogging debris Helps smooth & refine skin texture Skin looks radiant & shine-free
30ml/1oz
Regular Price $84.00
Member Price
(join now)
By Cinta
of Melbourne, VIC
5 / 5 Stars
I love that this product instantly mattifies my pores and instantly makes it vanish! I love the smooth consistency and texture of this product! The formula is very lightweight which means I can use this under my moisturizer and makeup! I highly recommend this to anyone with large pores!
A gentle & hypoallergenic facial moisturizer Contains shea butter, mango butter, avocado & Hydromanil Delivers long-lasting moisture to prevent dehydration Reduces the effects of aging & sun damage Skin appears softer, smoother, plumper & healthier looking Perfect for all skin types, even very sensitive skin
48g/1.7oz
Regular Price $62.00
Member Price
(join now)
By craveme
of Melbourne, VIC
5 / 5 Stars
Very hydrating moisturiser, would recommend.