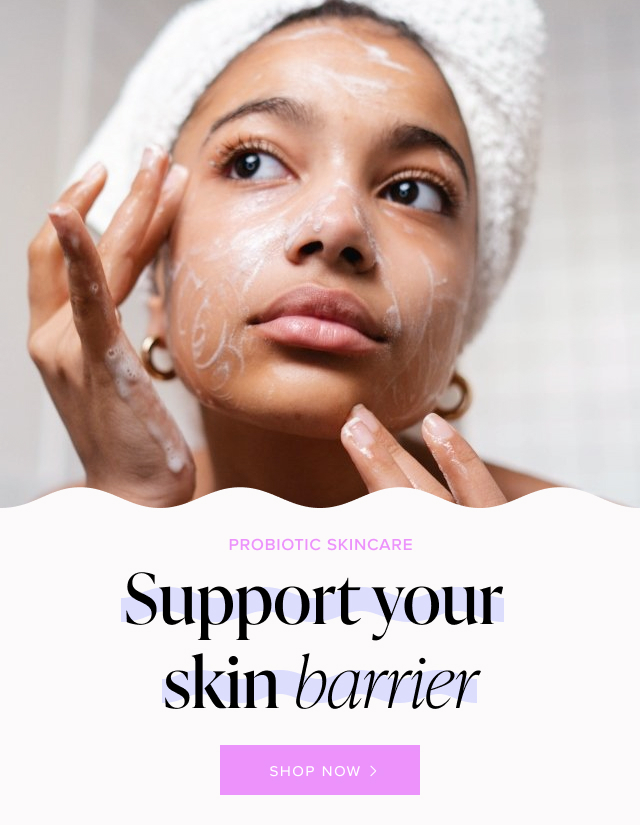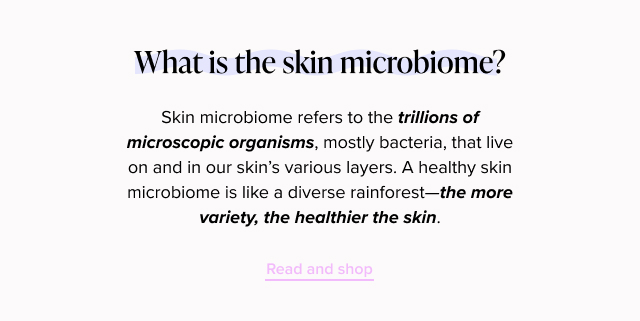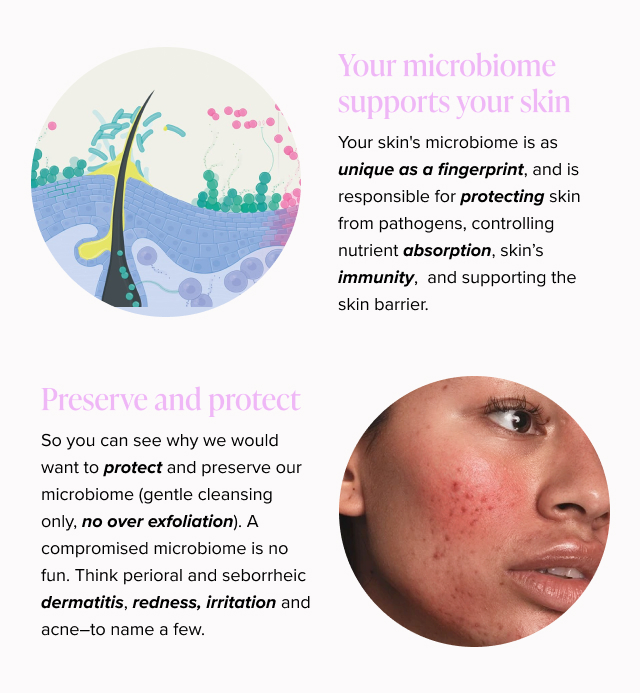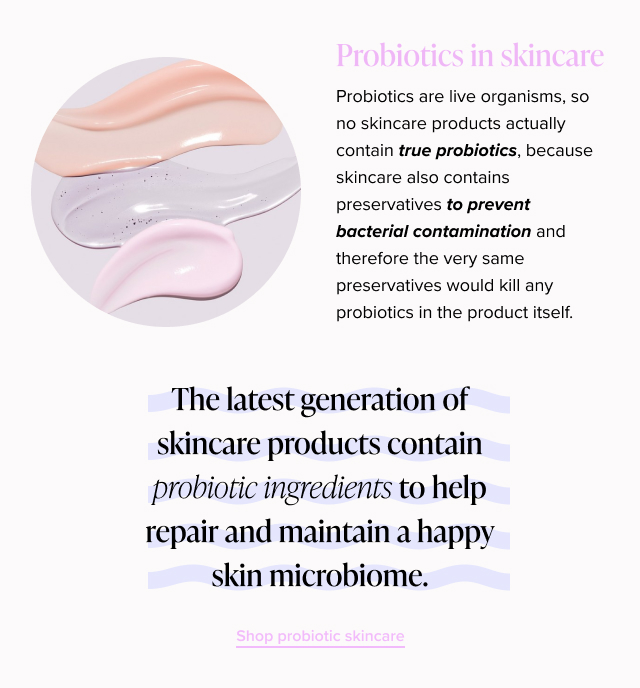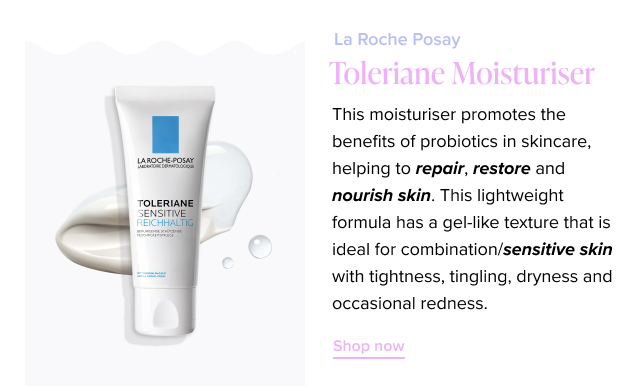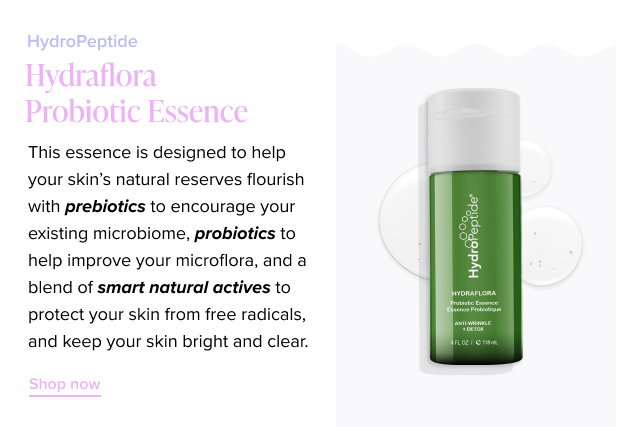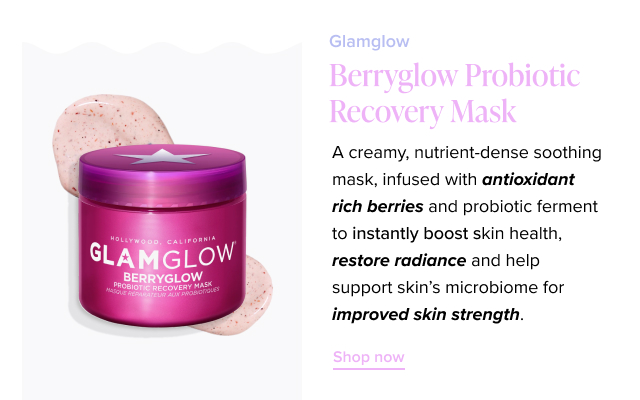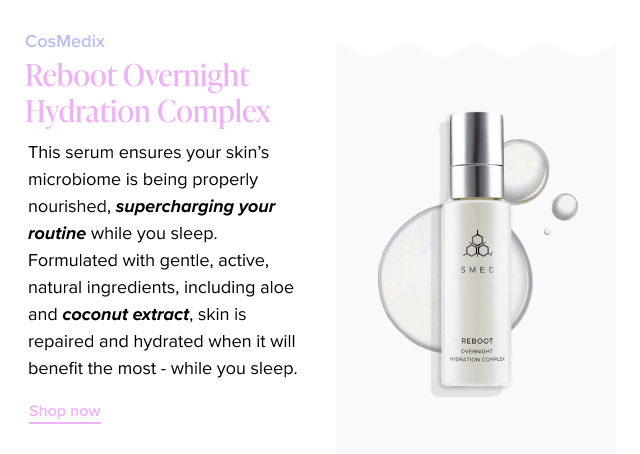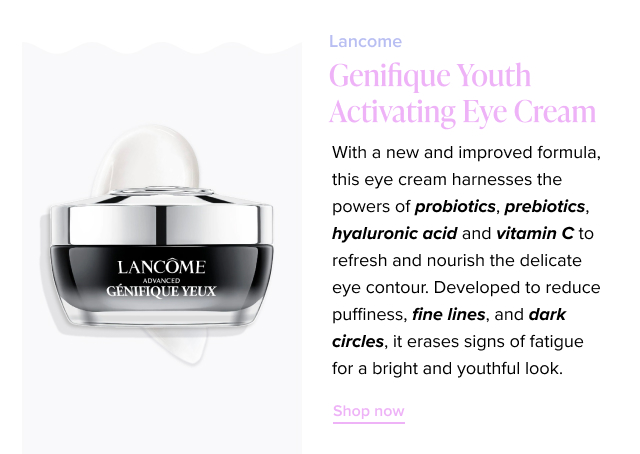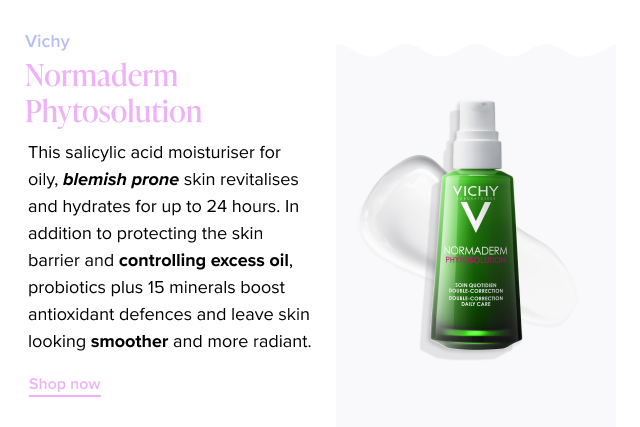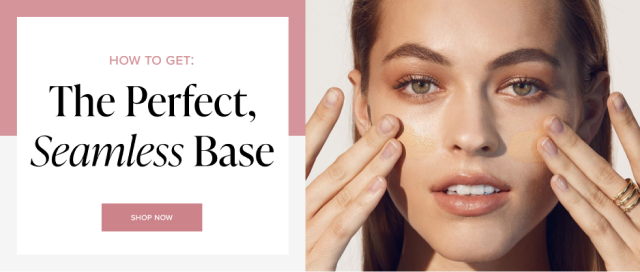 What is the skin microbiome?

Skin microbiome refers to the trillions of microscopic organisms, mostly bacteria, that live on and in our skin's various layers. A healthy skin microbiome is like a diverse rainforest—the more variety, the healthier the skin. Your skin's microbiome is as unique as a fingerprint, and is responsible for protecting our skin from pathogens, controlling skin immunity, nutrient absorption and supporting the skin barrier.

So you can see why we would want to protect the skins barrier and preserve our microbiome (gentle cleansing only, no over exfoliation). A compromised microbiome is no fun - think perioral dermatitis, seborrheic dermatitis, redness and irritation and acne–to name a few.

Probiotics are live organisms, so no skincare products actually contain true probiotics, because skincare also contains preservatives to prevent bacterial contamination and therefore the very same preservatives would kill any probiotics in the product itself. However, the latest generation of skincare products contain probiotic ingredients to help repair and maintain a happy skin microbiome.


La Roche Posay Toleriane Sensitive Moisturiser

This moisturiser promotes the benefits of probiotics in skincare, helping to repair, restore and nourish skin. This lightweight formula has a gel-like texture that is ideal for combination/sensitive skin with tightness, tingling, dryness and occasional redness.


HydroPeptide Hydraflora Probiotic Essence

HydroPeptide Hydraflora Probiotic Essence is designed to help your skin's natural reserves flourish from four angles - prebiotics to encourage your existing microbiome, probiotics to help improve your microflora, and a blend of smart natural actives to both protect your skin from free radicals, and keep your skin bright and clear.
Healthy skin equals glowing skin!


Glamglow Berryglow Probiotic Recovery Mask

A creamy, nutrient-dense soothing mask, infused with antioxidant-rich berries and probiotic ferment to instantly boost skin health, restore radiance and help support skin's microbiome for improved skin strength.


CosMedix Reboot Overnight Hydration Complex

This serum enhances the results of any skincare routine, ensuring your skin's microbiome is being properly nourished, much like supercharging your routine while you sleep. Formulated with gentle, active, natural ingredients, including aloe and coconut extract, skin is repaired and hydrated when it will benefit the most - while you sleep. Cosmedix Reboot Serum has a minimal ingredients list, making it perfect for sensitive skin types.


Lancome Genifique Yeux Youth Activating Light Infusing Eye Cream

With a new and improved formula, this eye cream harnesses the powers of probiotics, prebiotics, hyaluronic acid and vitamin CG to refresh and nourish the delicate eye contour. Developed to reduce puffiness, fine lines, and dark circles, Génifique Yeux erases signs of fatigue for a bright and youthful look.


Vichy Normaderm Phytosolution Double-Correction Daily Care

This is a hydrating moisturiser for oily blemish prone skin, it is lightweight, easily absorbed and targets imperfections whilst revitalising and hydrating skin for up to 24 hours. Enriched with dermatological ingredients including salicylic acid to exfoliate, hyaluronic acid to enhance skin hydration, probiotics and Vichy Mineralizing Thermal Water, rich in 15 minerals to boost antioxidant defences. In addition to protecting the skin barrier and controlling excess oil, the salicylic acid moisturiser leaves skin looking smoother and more radiant.