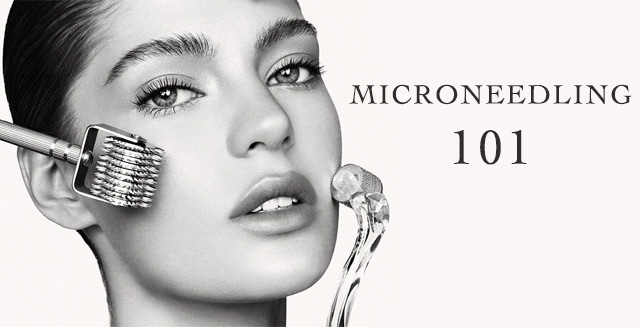 At-home micro needling or otherwise known as derma-roller— is an affordable way of giving yourself a treatment— for facial-like results in-house.
What Is A Derma-Roller?
First, it's important to know what microneedling is so you can understand how it works. Microneedling is when you use a dermaroller or microneedler over areas of the skin. The little hand-held device looks a lot like a miniature paint roller containing hundreds of tiny needles. The purpose of microneedling is two-fold: To stimulate collagen production and to increase the absorption of skincare products. Good news: At-home microneedlers have much smaller needles than the tools in dermatology clinics, so they aren't supposed to hurt.
How Does A Derma-Roller Work?
When in use, these needles create micro-injuries on the skin, which in turn sends collagen and elastin production into overproduction to compensate as it heals—leaving your complexion tighter and plumper than it was beforehand. This is a particularly effective method of filling in fine lines and wrinkles, thickening and plumping the skin under the eyes (thus diminishing the appearance of dark circles and bags), and even plumping up lips. Not to mention the out of this world glow that it delivers! Micro-needling is also a particularly effective treatment for acne scars and discolouration since it penetrates the skin so deeply. When used in conjunction with a serum (as it should be), it boosts ingredient absorption up to 90%.
Obviously, in clinic treatment are more aggressive, many dermatologists use a derma-pen, an electronic micro-needling device that oscillates as it punctures the skin. Although such treatments often have immediate results, they also have side effects like pain and bleeding, down time is often required and they tend to be expensive.
Fortunately, at-home derma-rolling is an affordable alternative that still delivers dramatic results with regular maintenance and it requires a much lower pain threshold!

How To Use a Derma-Roller?
Start by making sure you're sourcing one from a quality retailer, making sure it's a verified seller before making your selection. I strongly recommend Swanicoco Bio Skin Coco Micro Needle Roller, consisting of 540 sterilised needles, manufactured in Korea by Swanicoco, a natural Bio-Cosmetic lab.
The next thing to consider is needle size, we strongly advise only using 0.3 mm or lower, Swanicoco Bio Skin Coco Micro Needle Roller is perfectly suited at 0.25mm, as anything thicker has a higher risk of damaging skin (especially on delicate areas around the eyes and lips). If you feel you want to do a deeper micro-needling treatment with a larger needle size, I recommend going to a professional.
There is a technique to derma-rolling and it is super easy!
Prep your skin by cleansing and then exfoliating, I recommend an acid toner of your preference, if you're sensitive opt for a lactic acid—this second step helps you really get the most out of the micro-needling by increasing ingredient absorption even more, although you can skip exfoliation and still see great results. Follow with one to two layers of your serum of choice. After finishing the derma-rolling you can add a retinol, if you are not a sensitive skin type, but only after rolling and only at night.
Roll vertically, then horizontally, and finally diagonally over whole face for no more than two minutes, easier to work in sections; start with the forehead, then either side of the face and then the chin/mouth area. Rolling twice over your cheeks, forehead, chin, lips, and neck. No need to press too hard or pain is not necessary—apply as much pressure as you can comfortably tolerate. Take special care on your lips and underneath your eyes, as this skin is especially delicate. (And never apply serum or roll on your eyelids.)
Add this to your current routine two to three times a week, and within a few uses, you will legitimately notice glowing skin.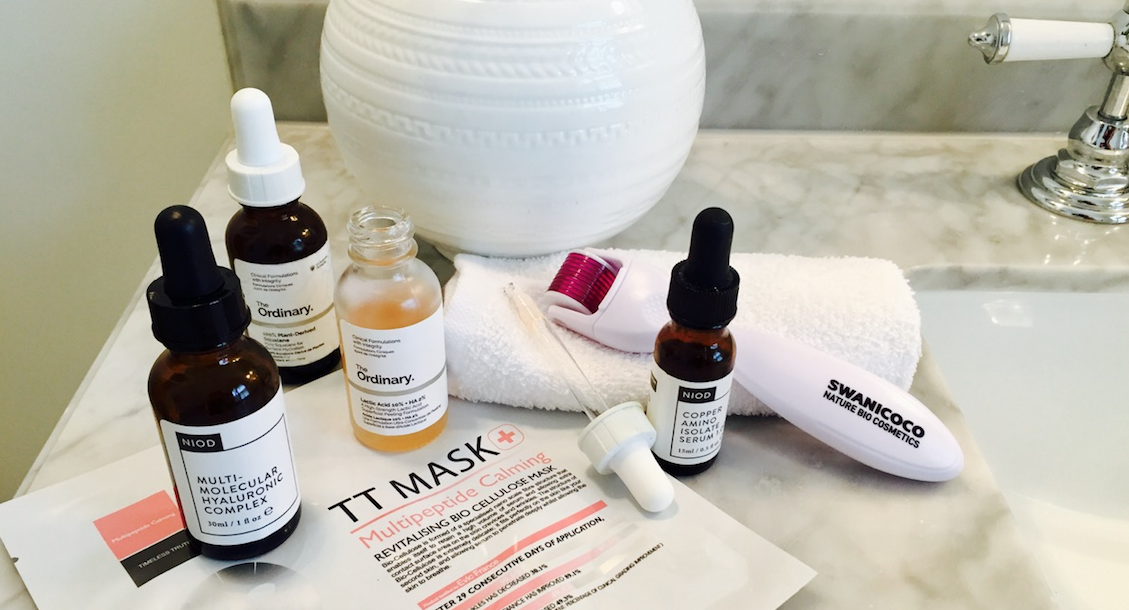 Which Serums To Use With a Derma-Roller?
You can, in general, use your favourite serum or oil with your derma-roller—and therefore specifically tailor the treatment to your own skin type, one of the main benefits of micro-needling at home is to really maximise the efficacy of your serums. With the right corrective serums, derma-rolling is an effective, powerful way to prevent the ageing process and create a youthful glow. In saying this, my only advice would be to be careful with certain ingredients that may cause an adverse reaction.
I recommend choosing formulas that contain ingredients like hyaluronic acid, stem cells, peptides, and growth factors, because these ingredients will really maximise the effects of micro-needling to stimulate collagen, speed up cell turnover, lift hyperpigmentation, smooth out fine lines, firm, plump, and hydrate. Best to avoid very active ingredients like retinol and vitamin C as they can cause sensitivity and irritation when combined with micro-needling.
Serum Suggestions
The Ordinary Buffet (a multi-technology peptide serum)
The Ordinary Hyaluronic Acid 2% + B5
Dermelect Resurface Stem Cell Reconstructing Serum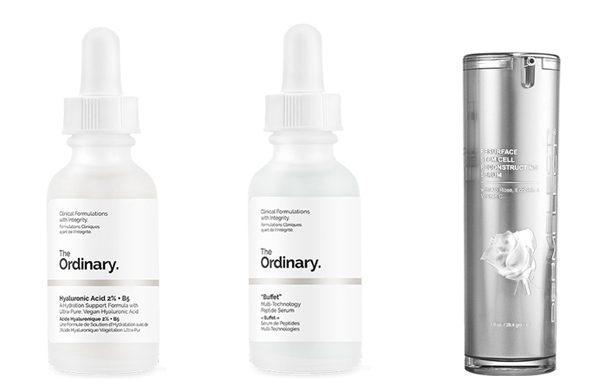 How To Care For Your Derma-Roller?

After using, cleanse your roller with rubbing alcohol and store it in its plastic case. Also be sure to replace your derma-roller often—once every 4 - to 6 weeks, if you're using it several times a week, or after about 20 uses. Swanicoco Bio Skin Coco Micro Needle Roller has replaceable heads, which is perfect.