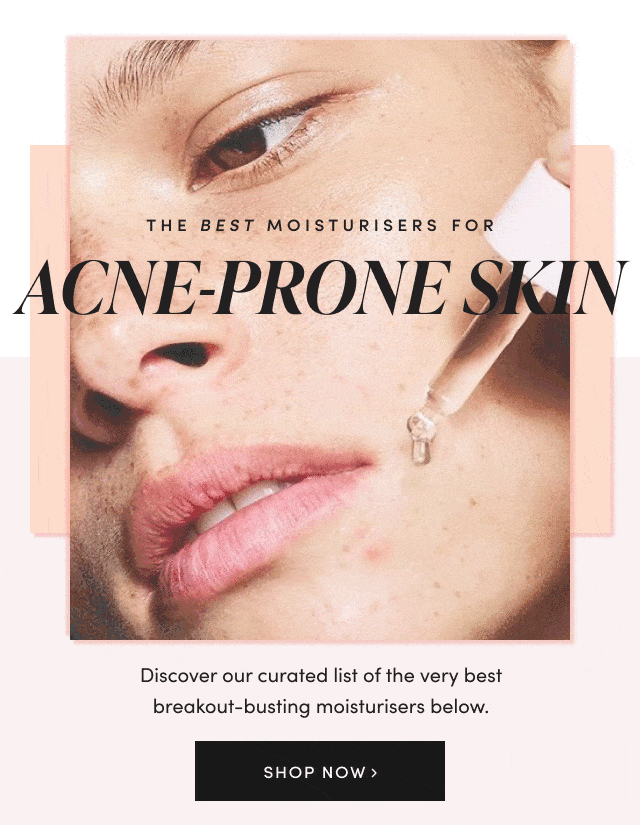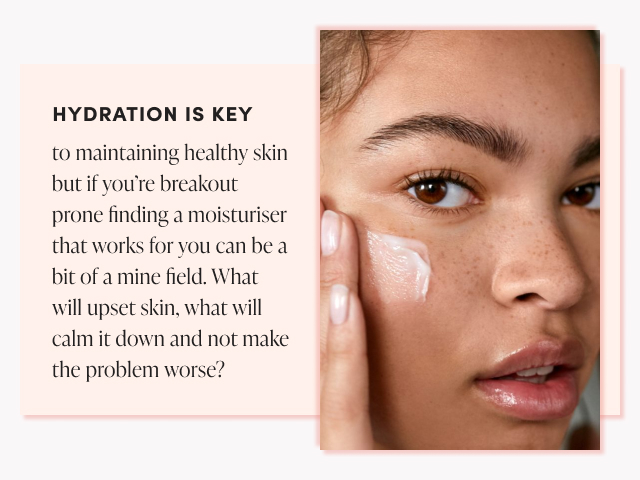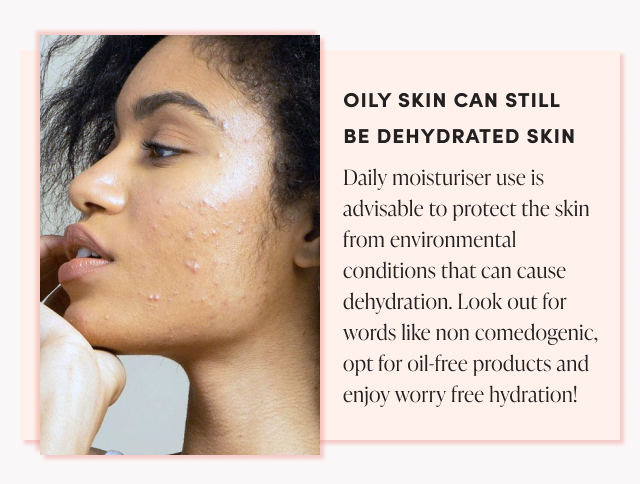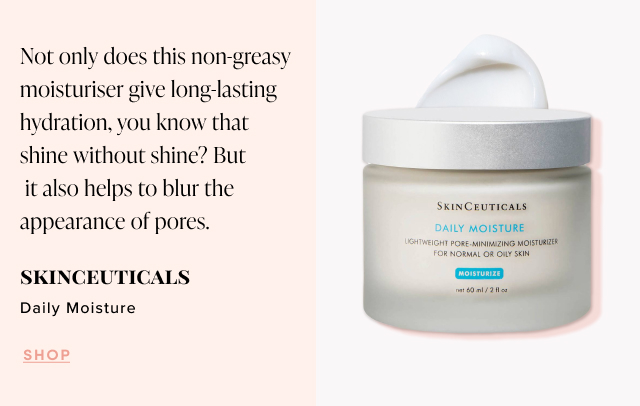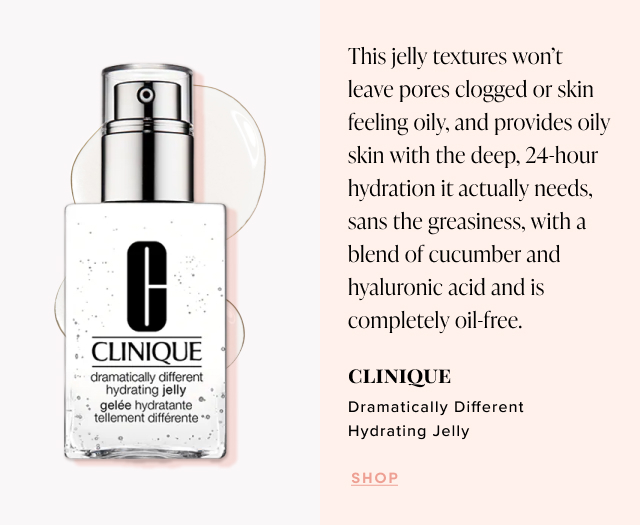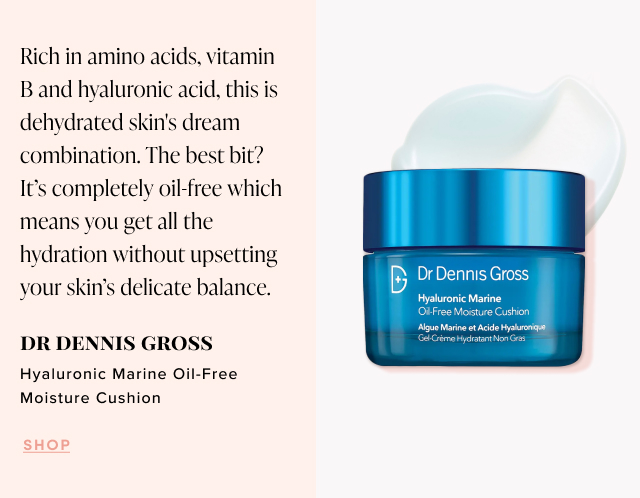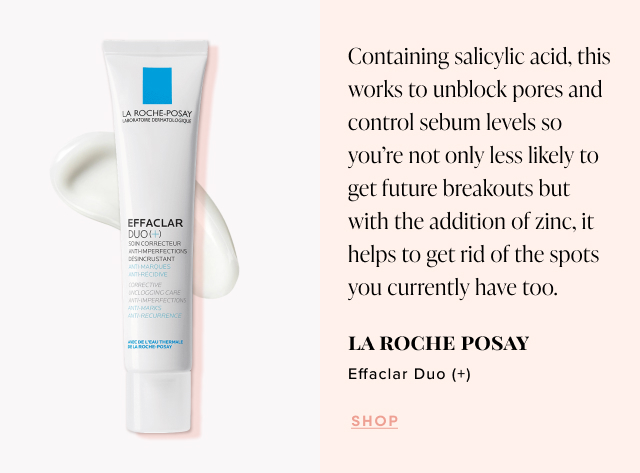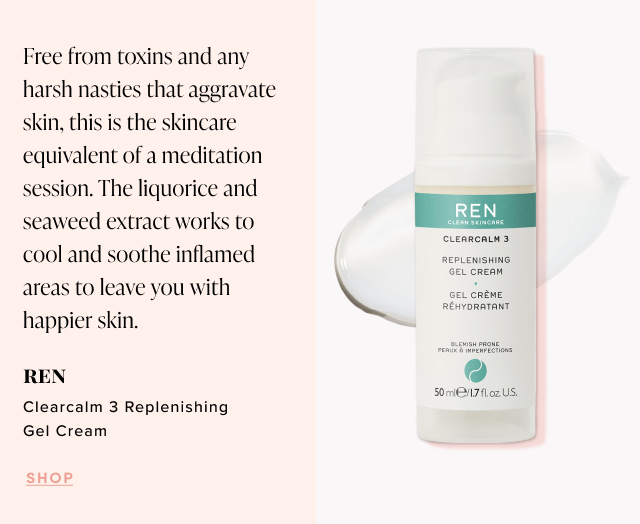 Moisturisers For Acne Prone Skin

If you have break out prone skin, finding a moisturiser that works for you can be a bit of a mine field. Shopping for an acne friendly moisturiser can become a guessing game, what will upset it, what will calm it down and not make the problem worse?

Hydration is key to maintaining healthy skin but if you are break out prone it can be challenging. Even if you have oily skin, daily moisturiser use is advisable to protect the skin from environmental conditions that can cause dehydration; oily skin can still be dehydrated, skin.

So, look out for words such as non comedogenic, opt for oil-free products and enjoy worry free hydration!

Skin Ceuticals Daily Moisture

Not only does this non-greasy moisturiser give long-lasting hydration, you know that shine without shine?, but it also helps to blur the appearance of pores.

Clinique Dramatically Different Hydrating Jelly

Jelly textures are acne-prone skin's best friend. Not only are they super lightweight, so won't leave pores clogged or skin feeling oily, they also provide oily skin with deep hydration it actually needs, sans the greasiness. In this case, it hydrates skin for 24 hours with a blend of cucumber and hyaluronic acid and is completely oil-free.

Dr Dennis Gross Hyaluronic Marine Oil-Free Moisture Cushion

If we could imagine what applying a cloud of hydration would feel like, this would be it. Rich in amino acids, vitamin B and hyaluronic acid, this is dehydrated skin's dream combination. The best bit? It's completely oil-free which means you get all the hydration without upsetting your skin's delicate balance.

La Roche Posay Effaclar Duo (+)

When it comes to blemishes, La Roche Posay are famous for being able to tackle any spot that you throw at it. Containing salicylic acid, this works to unblock pores and control sebum levels so you're not only less likely to get future breakouts but with the addition of zinc, it helps to get rid of the spots you currently have too.

REN Clean Skincare Clearcalm 3 Replenishing Gel Cream

Free from toxins and any harsh nasties that aggravate skin, this is the skincare equivalent of a meditation session. The liquorice and seaweed extract works to cool and soothe inflamed areas to leave you with happier skin.

---

At The Beauty Club, we believe in supporting those in need.
The Beauty Club supports women & children by donating $1 from every single order and you get to choose where it goes! After placing your order, simply select the cause you wish to donate to and we will send the money them through our partners i=Change.

Shop for Change >

---

Missed our latest beauty reports? Check out what you missed:

Make Your Skin Glow: Face Oils

What's new in your Cult-Fave Brands?

Renew Your Hair with OLAPLEX

5 Products for Long Luscious Lashes