Blinc Mascara - Dark Blue Makeup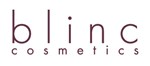 A water-resistant "tubes" around your lashes for greatest extension & hold The tubes attach to your lashes even if your cry or rub your eyes Enhance volume & length give a glowing natural look Has been clinically tested to be non-irritating Ideal for sensitive eyes, contact lens wearers, and active person
5ml/0.17oz
Regular Price $47.00
Member Price
(Join now)
Out of Stock
Heart
add to loves
By Venessa
of 3163, VIC
5 / 5 Stars
Works well with the blinc primer for less fuss application.
I have owned the black, dark blue and dark purple blinc mascaras.
The mascara slides off in the shower fairly easily in tiny slithers of tubes when you wash your face with a cleanser and water. Comes off easily and stays on very well. Genius invention.