Shea Moisture Coconut Hibiscus Curl Shine Shampoo Hair Care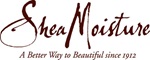 This hydrating formulation moisturizes and protects hair while replenishing lost oil. It improve hair elasticity reducing the occurrence of breakages and split ends.
13 oz
This product ships from USA
Regular Price $28.00
Member Price
(Join now)
Add to Bag
Heart
add to loves
Buy Now Pay Later Options:
4 interest-free instalments available with
6 weekly interest-free payments from $4.67 with
By MicheleCG
of Macleay Island, Queensland
5 / 5 Stars
This helps to keep my shoulder length curly/wavy hair under control, healthy and manageable. I'll be buying it again.