Viktor & Rolf Flowerbomb EDP Spray Ladies Fragrance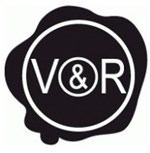 A sweet floral fragrance first ever created by Viktor & Rof Long lasting smell that leaves a very chic, swirling trail Represents a hear-felt ideal Notes of mingling jasmine, rose freesia & orchids Underlined with patchouli Perfect for evening & special occasions
100ml/3.4oz
Regular Price $239.00
Member Price
(Join now)
Add to Bag
Heart
add to loves
Buy Now Pay Later Options:
4 interest-free instalments available with
6 weekly interest-free payments from $39.83 with
By mad_about_dior
of Ascot Vale, Vic
5 / 5 Stars
This is my favorite "going out" fragrance because it actually lasts all night. Sometimes I can smell it on my clothes from the night before! It is a little bit of a sweeter fragrance so just apply sparingly. Only downside is that it's pretty expensive, but it lasts a while!