The Beauty Club™ Supports Women
The Beauty Club™ and it's Members have been supporting & partnering with not for profit & women's organisations since 2008. We have raised thousands of dollars for the following organisations over the years and more importantly we have raised awareness about these organisations hard work & dedication to improve women's lives everyday.


White Ribbon – stop violence against women
National Breast Cancer Foundation
The Tiara Project
International Women's Day
Fitted for Work
i=Change
I=Change
I=Change is a charity that lets you decide which projects you'd like to donate to. You can see exactly how much you've helped raise and where it's going.


We donate $1 from every single order and you get to choose where it goes! After placing your order, simply select the cause you wish to donate to and we will send the money there.

I=Change funds extraordinary projects, run by some of the most impactful development organisations.
Projects include:
For more information, please visit: http://www.iequalchange.com/brand/the-beauty-club/ or http://www.iequalchange.com/
If you would like to recommend a charity for The Beauty Club to support, please contact us
Fitted For Work - Financial independence for Women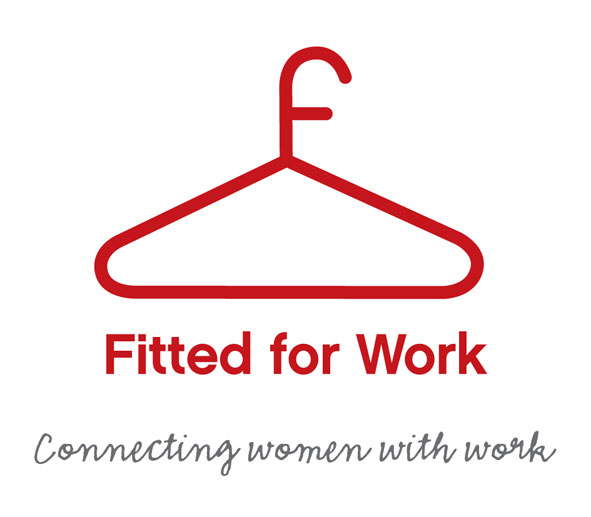 Fitted for Work's vision is financial independence for women and their mission is to help women experiencing disadvantage get back to work and keep it. The Beauty Club and it's members are proud to support Fitted for Work through donations of product and raising funds.

The Beauty Club donated $1 from every order received on our websites and $5 from all NEW membership signups.
International Women's Day
On March 8th, The Beauty Club celebrates International Women's Day. CARE Australia is an Australian charity and international humanitarian aid organisation fighting for women's rights and to empower women all over the world.Educating women in developing nations has many cascading benefits such as:
lower likelihood of death during childbirth

higher likelihood of healthy babies
higher likelihood of sending their children to school
greater capacity to protect their children from HIV, trafficking and sexual exploitation.

Women and girls can create lasting change if they have the opportunity to gain an education, access health services, generate an income, and take a lead in their community.

Put simply, educating women and girls provides the single highest return on investment in the developing world.

Help one woman out of poverty and she'll bring four others with her. CARE Australia seeks to help women in the developing world live, learn, earn and lead in their communities to create a better future for themselves.

To learn more about CARE Australia and the work they do, please visit www.care.org.au
National Breast Cancer Foundation
Research is the most effective way to improve prevention, detection and treatment of breast cancer as research;
Enables us to understand the complexity of breast cancer.
Provides evidence of the best ways to prevent, detect and treat breast cancer.

The National Breast Cancer Foundation (NBCF) is proud to fund the best breast cancer research in Australia. Since its inception in October 1994, NBCF has allocated more than $74 million to 274 breast cancer research projects across Australia. NBCF encourages research innovation, collaboration between research disciplines and supports talented Australian researchers.
There are two unique aspects to NBCF funding:
We are the only community organisation in Australia that awards funds to research in all aspects of breast cancer including; prevention, screening, diagnosis, treatment, follow-up care, relapse, survivorship.
Funds are directed to the best researchers in Australia; our funding is not limited by state boundaries or institutional policies.
To learn more about the National Breast Cancer Foundation, please visit www.nbcf.org.au
The Tiara Project
The Tiara Project is a NOT FOR PROFIT organisation which provides free formal dress loan to young ladies attending school formals, debutante balls, weddings and other special events, who couldn't otherwise afford it.
Every girl deserves to be a princess for a day and The Tiara Project hopes to make this true for as many girls as possible. We celebrate all shapes and sizes, with a dress to suit everyone. We respect your privacy and do not require you to provide evidence of your circumstances.
Our aim is to make every girl feel special.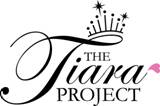 At The Tiara Project our primary purpose is to assist girls from disadvantaged backgrounds to overcome financial barriers to participate in social events, particularly formal and semi-formal events.
By loaning dresses to girls for free, we are enabling individuals to:
overcome financial barriers to social inclusion

develop social skills

boost self esteem and confidence

care for themselves

foster connections with school, family & the wider community

celebrate and have fun
For more information about The Tiara Project and the great work they do or to donate, please visit them now at www.thetiaraproject.com.au
The Beauty Club and its members provide products for the Tiara Project events that are held throughout the year.


White Ribbon Day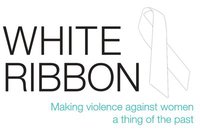 White Ribbon is an organisation that is working to prevent the most common and pervasive form of male violence - that towards women. All forms of violence are unacceptable. White Ribbon believes the prevention of violence against women will change society for the better.
White Ribbon believes in the capacity of the individual to change and to encourage change in others. It believes that our generation can and must work towards stopping violence against women.

Through primary prevention initiatives and an annual campaign, White Ribbon works to change the attitudes and behaviours that lead to men's violence against women.

For more information, please visit www.whiteribbon.org.au